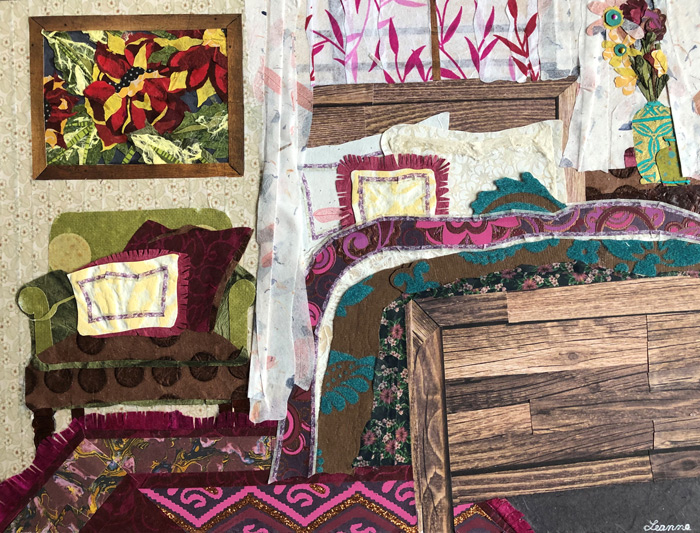 RESIDENCY UPDATE
Folklore & Collage Artist Residency: Knoxville
at the Knoxville Museum of Art in Knoxville, Tennessee, USA
19-23 March 2023
An in-person residency at the Knoxville Museum of Art in Tennessee centered on collage artists who want to incorporate history and folklore into their artist practice. Residents will make artwork for an exhibition and book.
About the Residency
During the Folklore & Collage Residency: Knoxville, artists will identify stories from communities and make art which activates these stories. Prior to arrival in Knoxville, artists will meet once virtually to meet one another and to discuss how to select the folklore on which they will focus during the residency.
In Knoxville, the residency unfolds over the course of a week. Each day the group meets from 10AM to 5PM at the Knoxville Museum of Art for presentations and collage making. We will hear from guest artists and folklore specialists. Faculty will make presentations about place in art and strategies for incorporating folklore into one's practice. On the afternoon of Sunday, 19 March, artists will explore the exhibition, "Mythical Landscape: Secrets of the Vale", and consider how the artists used collage to interpret the folklore of Sanquhar, Scotland. On the morning of Monday, 20 March, artists will visit the East Tennessee Historical Society to explore the region's history with an eye to the folklore of communities in the region. Designed for collage artists, professional development sessions focus on artist practice: topics include Collage Theory; Sourcing Materials, Copyright, Appropriation; Developing Materials; Collaboration; and Collage in Presentation. Throughout each day, ongoing collage making will take place.
During the residency, residents will make artwork (a collage or series of collages) which will be shown in exhibition at MERZ Gallery in Sanquhar, Scotland in September 2023 as part of the Celebration of Folklore. Artists will also be invited to present their work at a panel at Kolaj Fest New Orleans in June 2023. After the residency, artists will be invited to submit 3-5 collages and a statement for inclusion in a book about folklore that will be published by Kolaj Institute in 2024.
Participating Artists
Kolaj Institute selected a total of nine artists from Canada and across the United States to participate in the five-day residency at the Knoxville Museum of Art:
Melanie McKenzie (Cape Coral, Florida, USA) | Danielle Iemola-Devereux (Austin, Texas, USA) | Elaine Luther (Forest Park, Illinois, USA) | Lachlan Thompson (Northampton, Massachusetts, USA) | Natalie Vestin (Saint Paul, Minnesota, USA) | Carol M. Lynch (Metairie, Louisiana, USA) | Sarah Cowling (London, Ontario, Canada) | Leanne Poellinger (La Crescent, Minnesota, USA) | Eli Craven (Lafayette, Indiana, USA) | Bella LaMontagne (Shelburne Falls, Massachusetts, USA)
Faculty
CoCo Harris
As a multidisciplinary artist who straddles the literary and visual arts, CoCo Harris is driven by history, and the desire to tell the collective human story. She is a photo-based visual artist who employs photography and other media to build culturally-revisionist narratives that fill in the blanks, reimagines –and is curative. Whether photo-essays, visual memoir, or collage, her work seeks to revise history while unearthing and adding new layers to untold narratives. Harris aims to create/bridge awareness to the irrefutable connections between the past and the present in our American narrative.
Before focusing on the arts, she was an intellectual property law professional running her own patent law firm until recently. On the other side of her life and brain, Harris received her MFA in Fiction and is the Founding Editor/Publisher of Telling Our Stories Press—a literary imprint with a series of anthologies showcasing the art of short memoir. As a screenwriter, she churns scenarios from her life into TV sitcoms; and is a curator of film shorts for Stowe Story Labs and the Vermont Film and Music Festival.
Her recent exhibitions include "Many Americas: Art Meets History" at the Wilson Museum at the Southern Vermont Arts Center in Manchester, Vermont; and "Allegories, Renditions and a Small Nation of Women" at the Sarah G. Smith Gallery at Yale University.
CoCo Harris is a Southern artist from Atlanta, with a studio practice in Greenville, South Carolina, where she is continually posing new questions to old ideas across genres and art forms. www.cocoharris.com
Christopher Kurts
Christopher Kurts is a storyteller, artist, and the Coordinator for Kolaj Institute. Kurts is also the co-founder and lead organizer of The Mystic Krewe of Scissors and Glue, a group of creatives in New Orleans who meet monthly to collage, converse and foster community. His work appeared in "The Heart of a Dark Universe" at Bar Redux and in "Unfamiliar Vegetables", a group show and book Kurts helped organize for Kolaj Fest New Orleans at Artisan Bar & Cafe in Summer 2019. In the fall of 2019, Kurts curated "The Lifting of the Veil: The Optimist's Apocalypse", a group show. He was the art director for the collage illustrated edition of Oh, Money! Money! by Eleanor H. Porter, published by Kolaj Institute and Maison Kasini in 2021. His art also appeared in the exhibition and book, "Empty Columns Are a Place to Dream", which was shown at the 2021 Birr Vintage Week & Arts Festival in Ireland before traveling to the Knoxville Museum of Art in Tennessee in January-February 2022 and MERZ Gallery in Sanquhar, Scotland in May 2022, as well as the exhibition and book, "Artists in the Archive" (September 2, 2022-Summer 2023), at the Henry Sheldon Museum of Vermont History in Middlebury, Vermont. His work was also featured in issue #4 of Loner Magazine. christopherkurts.com
Ric Kasini Kadour
Ric Kasini Kadour, a 2021 Andy Warhol Foundation for the Arts Curatorial Fellow, is a writer, artist, publisher, and cultural worker. Working with the Vermont Arts Council, Kadour curated four exhibits: "Connection: The Art of Coming Together" (2017) and Vermont Artists to Watch 2018, 2019 and 2020. In 2017, he curated "The Art of Winter" at S.P.A.C.E. Gallery in Burlington, Vermont. In 2018, Kadour curated "Revolutionary Paths: Critical Issues in Collage" at Antenna Gallery in New Orleans, which bought together collage artists whose work represents the potential for deeper inquiry and further curatorial exploration of the medium; followed in 2019 by "Cultural Deconstructions: Critical Issues in Collage" at LeMieux Galleries in New Orleans, which furthered the conversation. Since 2018, he has produced Kolaj Fest New Orleans, a multi-day festival & symposium about contemporary collage and its role in art, culture, and society. As Curator of Contemporary Art at Rokeby Museum in Ferrisburgh, Vermont in 2019 and 2020, he curated three exhibitions, "Rokeby Through the Lens" (May 19-June 16, 2019), "Structures" (August 24-October 27, 2019), and "Mending Fences: New Works by Carol MacDonald" (July 12-October 25, 2020). He also curated "Contemporary American Regionalism: Vermont Perspectives" (August 17-October 20, 2019); "Where the Sun Casts No Shadow: Postcards from the Creative Crossroads of Quito, Ecuador" (November 1-30, 2019); and "Many Americas" (August 20-November 27, 2022) in the Wilson Museum & Galleries at the Southern Vermont Arts Center. "The Money $how", co-curated with Frank Juarez, was presented at the AIR Space Gallery at Saint Kate-The Arts Hotel in Milwaukee, Wisconsin (April 10-September 12, 2021). For Birr Vintage Week & Arts Festival in Birr, County Offaly, Ireland (August 13-20, 2021), he curated "Empty Columns Are a Place to Dream", which traveled to the Knoxville Museum of Art in January-February 2022. At 516 ARTS in Albuquerque, New Mexico, Kadour co-curated with Alicia Inez Guzmàn two exhibitions: "Many Worlds Are Born" (February 19-May 14, 2022) and "Technologies of the Spirit" (June 11-September 3, 2022). In 2023 at the Knoxville Museum of Art, Kadour curated "Where the Sun Casts No Shadow: Postcards from the Creative Crossroads of Quito, Ecuador" (January 9-February 16, 2023) and "Mystical Landscape: Secrets of the Vale" (March 17-May 28, 2023), which will travel to MERZ Gallery in Sanquhar, Scotland in September 2023. Kadour is the editor and publisher of Kolaj Magazine. He has written for a number of galleries and his writing has appeared in Hyperallergic, OEI, Vermont Magazine, Seven Days, Seattle Weekly, Art New England (where he was the former Vermont editor) and many others. Kadour maintains an active art practice and his photography, collage, and sculpture have been exhibited in and are part of private collections in Australia, Europe and North America. In January-February 2020, he was artist-in-residence at MERZ Gallery in Sanquhar, Scotland. He holds a BA in Comparative Religion from the University of Vermont. Kadour splits his time between Montreal and New Orleans. www.rickasinikadour.com
---
Partners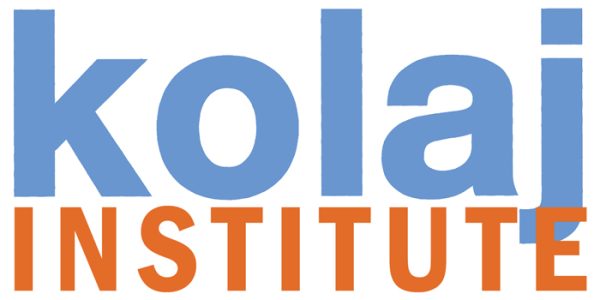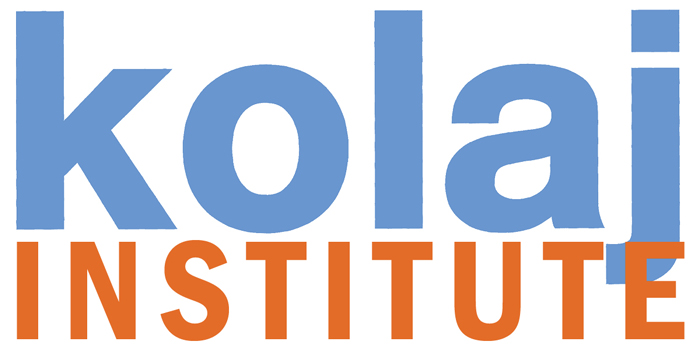 The mission of Kolaj Institute is to support artists, curators, and writers who seek to study, document, & disseminate ideas that deepen our understanding of collage as a medium, a genre, a community, and a 21st century movement. We operate a number of initiatives meant to bring together community, investigate critical issues, and raise collage's standing in the art world. www.kolajinstitute.org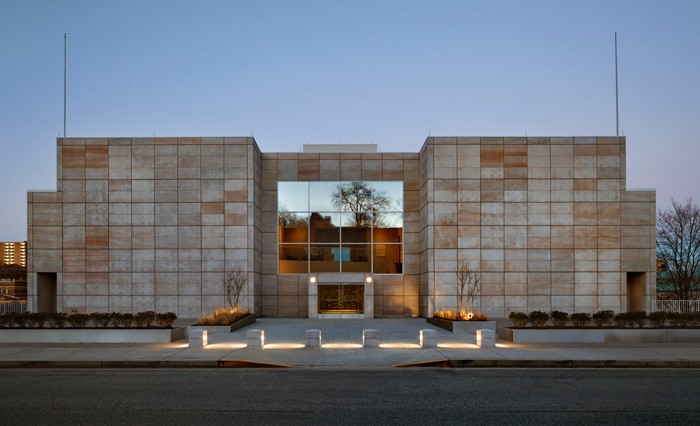 The Knoxville Museum of Art celebrates East Tennessee's rich, diverse visual culture and its connections to the wider currents of world art. The KMA values diversity and inclusion in exhibitions, programs, staff, volunteers, visitors, and stakeholders; warmly welcomes and embraces all; operates ethically, responsibly, and transparently as a public trust; enhances the community's quality of life; and strives to meet people where they are, to encourage life-long learning and engagement. www.knoxart.org