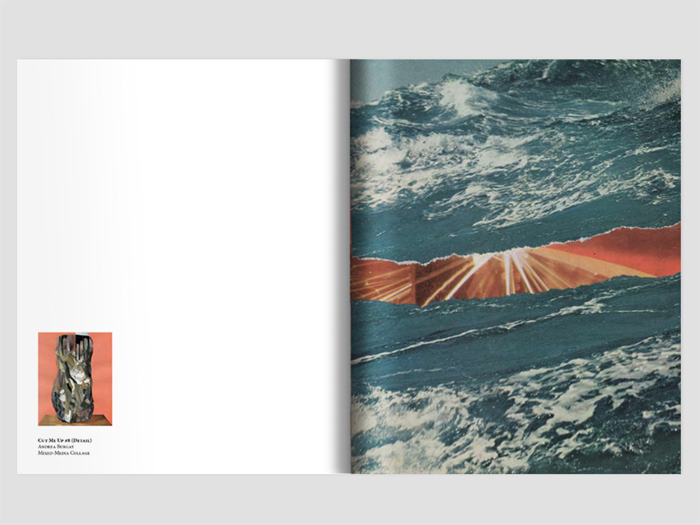 COLLAGE IN PRINT
Cut Me Up magazine
by Andrea Burgay
Cut Me Up is a participatory magazine that mimics musical call and response in visual form. Each issue presents a "call": a curated selection of original collage images that becomes raw material for reader-artists to "respond" by cutting, reconfiguring, and transforming them into new artworks. The newly created "responses" form the content of the next issue, which then becomes the foundation for the following issue, and so on.
Cut Me Up provides an intimate point of entry to an artist's work. It lets us collaborate from afar with someone you may have never met. An idea or concept, a fragment of texture or colour, any component will be the starting point for something new. Cut Me Up shifts us away from the preciousness of the art object, encouraging us to imagine artworks as malleable, evolving structures.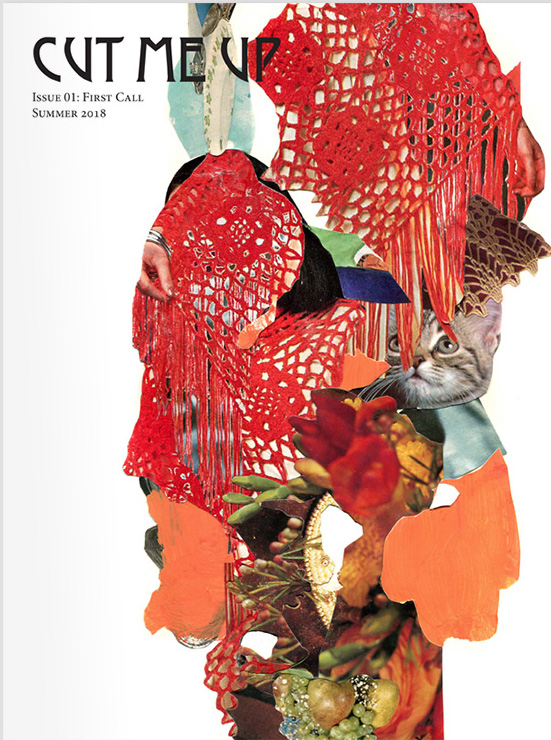 The first issue of Cut Me Up features 18 original collages created for the magazine by Andrea Burgay. Cut Me Up magazine is available through Specious Arts HERE.
Andrea Burgay's work combines collage, sculpture and found materials to elevate the overlooked and the mundane via transformative physical processes. Through a process of adding and removing layers of handmade and found materials, her work presents a physical manifestation of the passage of time, destruction and decay. The resulting works reference landscapes, personal mythologies, and spiritual cycles of mortality and rebirth. Originally from Syracuse, New York, Burgay currently lives and works in Brooklyn. She has exhibited nationally and internationally including; Unimedia Modern Contemporary Art (Genoa), Galerie Zurcher (Paris), A.I.R. Gallery, BRIC Gallery, Long Island University, Materials for the Arts, and Trestle Gallery (all in New York). Her practice also features participatory projects that extend collage concepts within interactive and collaborative formats.
Find out more about Andrea Burgay at her Kolaj Magazine Artist Directory Page or at www.andreaburgay.com.
Image (top):
Page spread from Cut Me Up, Issue One
by Andrea Burgay