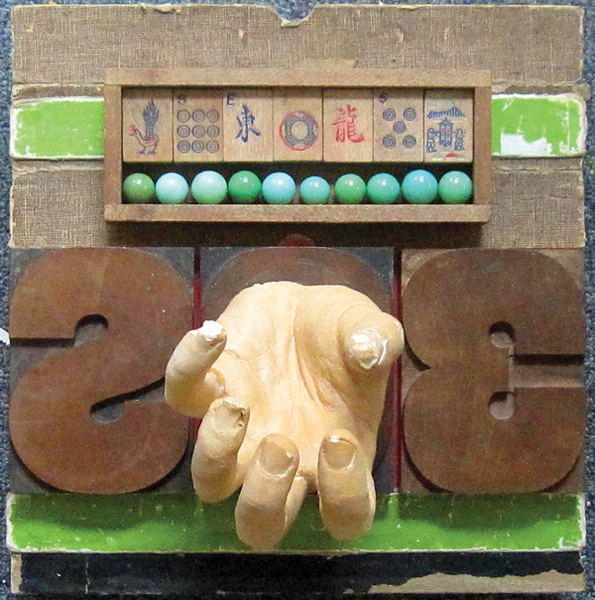 This October, Gallery 6 pdx, a new space dedicated to collage and assemblage, opened on Portland, Oregon's Eastside. Owner Liz Cohn, the creative mind behind the "Playing with a Full Deck" playing cards collaboration project, wanted to create a fun and experimental place for people to experience art. The gallery will present monthly exhibitions and serve as the permanent home of Cohn's playing cards project when it's not traveling. The venue will be used to introduce new artists to the already vibrant Portland scene and to acquaint people with collage, assemblage and mixed media art.
This News and Notes item originally appeared in Issue Two. To see other News and Notes from the world of collage, SUBSCRIBE to Kolaj or PURCHASE ISSUE TWO.
---
INFORMATION
Gallery 6 pdx
131 NE 6th Avenue
Portland, Oregon 97232
USA
Image:
Lucky
by Liz Cohn
assemblage
2012
Image courtesy of the artist.