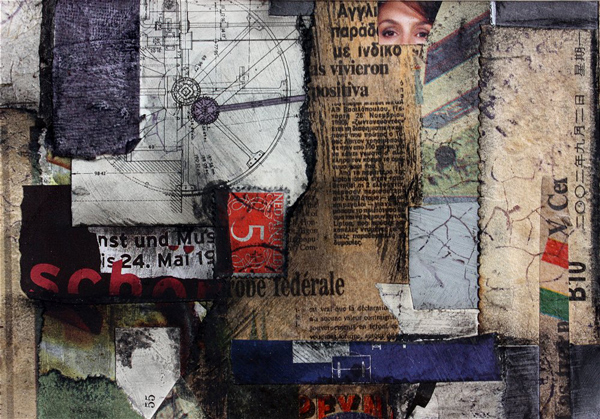 14 September-24 November 2012
Celebrating 100 years of collage and assemblage, The International Museum of Collage will be exhibiting over 500 pieces from their archives. Founded in the 1990s, this museum project, which is a part of the larger Ontological Museum, has a peculiar approach at collecting work based on what they describe as a scientific model of "specimen gathering," seeking works from all sorts of collage and assemblage artists in an inclusionary manner rather than selecting works based on influence, market value or status and experience of the artist.
September 14 – November 24, 2012
The Ontological Museum
Pagosa Springs, Colorado, USA
www.ontologicalmuseum.org
This News and Notes item originally appeared in Issue Two. To see other News and Notes from the world of collage, SUBSCRIBE to Kolaj or PURCHASE ISSUE TWO.
---
INFORMATION
The Ontological Museum
135 Country Center Drive, Suite F-10
Pagosa Springs, Colorado 81147
USA
Image:
OM.2012.231
by Denise Pitchon
5″x7″
mixed media collage on paper
Image courtesy of The Ontological Museum