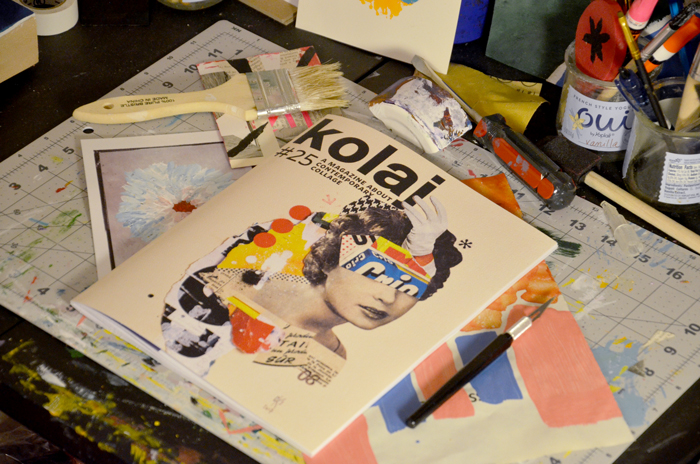 A Note from the Editor
Do you have current issue of Kolaj Magazine?
I recently gave an interview for The Weird Show where I said, "One would never do a painting exhibition called 'Paint and Canvas', but for some reason, collage isn't given the deeper critical inspection that other mediums are afforded. The art world continues to be painting-centric and what that means is that all other media are related back to painting."
I am proud to say that is what makes Kolaj different. This print magazine exists to show how the world of collage is rich, layered, and thick with complexity. By remixing history and culture, collage artists forge new thinking. To understand collage is to reshape one's thinking of art history and redefine the canon of visual culture that informs the present. Our goal with every issue is that Kolaj Magazine is essential reading for anyone interested in the role of contemporary collage in art, culture, and society.
This work is important to me personally, and I hope it is meaningful to you. We rely on subscribers and purchasers of the magazine. Thank you for supporting Kolaj Magazine in the past. I hope you will continue to support this endeavor.
SUBSCRIBE OR GET A COPY | READ ABOUT KOLAJ 25
Thank you for your support,
Ric Kasini Kadour
Editor, Kolaj Magazine