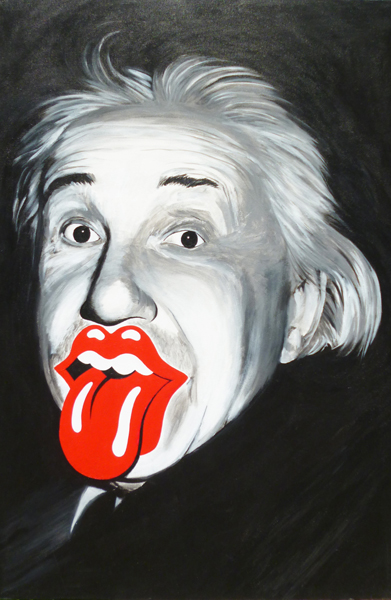 Kolaj editor Benoit Depelteau met Montreal collagist Emmanuel Laflamme (a.k.a., Quartertofour) on the rooftop of an old industrial building in the Mile End. They had a conversation about collage as process:
It…illustrates one of the strengths of Laflamme's work, the premise of which is simply to join two different, well-known images to hijack their original context and evoke a new meaning. Despite the whole process of appropriation and realization, the result is still pretty much like gluing two magazine clips or placing a Rolling Stones sticker on an Einstein poster: the most elementary personification of collage.
Laflamme traces the roots of his work to memes and mash-ups, which are all the rage in the current age of social media.
To read the entire article, SUBSCRIBE to Kolaj or PURCHASE ISSUE TWO .
Image:
Einstone
by Emmanuel Laflamme
36″x24″
acrylic on canvas
2012