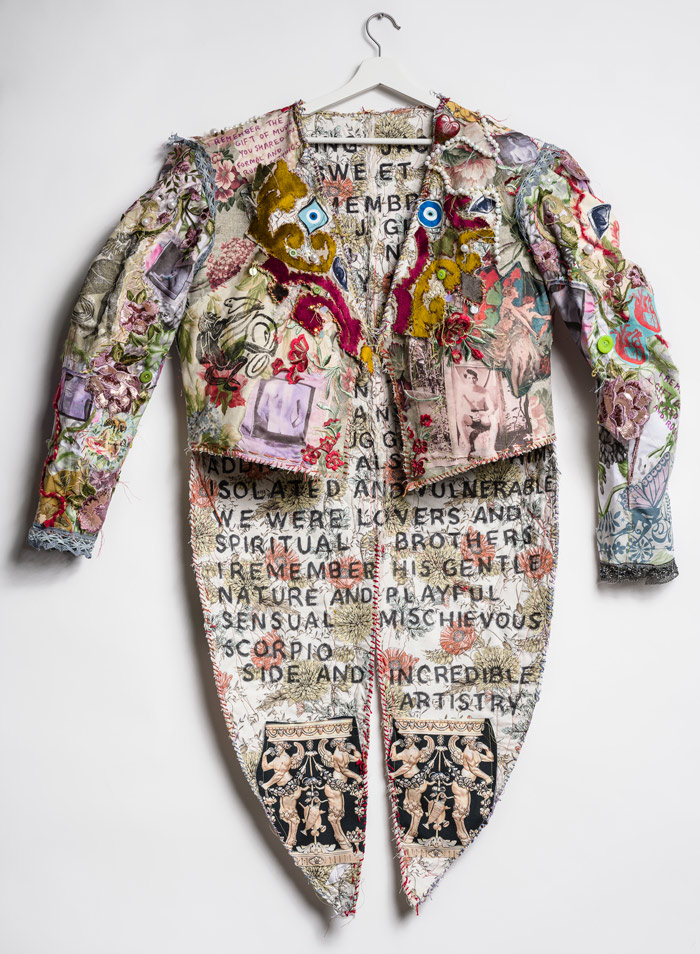 COLLAGE ON VIEW
Remnants
at the Wisconsin Museum of Quilts and Fiber Arts in Cedarburg, Wisconsin
4 February-25 April 2021
"Remnants" presents a group of contemporary fiber artists whose work makes meaning from the textile fragments we encounter daily: worn shirts, loose threads, attic relics, pocket detritus, discarded papers, fabric scraps, and abandoned plastics are just a few of the overlooked materials these artists turn into wondrous works of art.
Grounded in the language of textiles, the work in "Remnants" broadly addresses timely themes of repurposing, mending, and recycling. A sense of elongated time permeates the practices of many of these artists as though slowing down bridges the divide between the found and the re-made.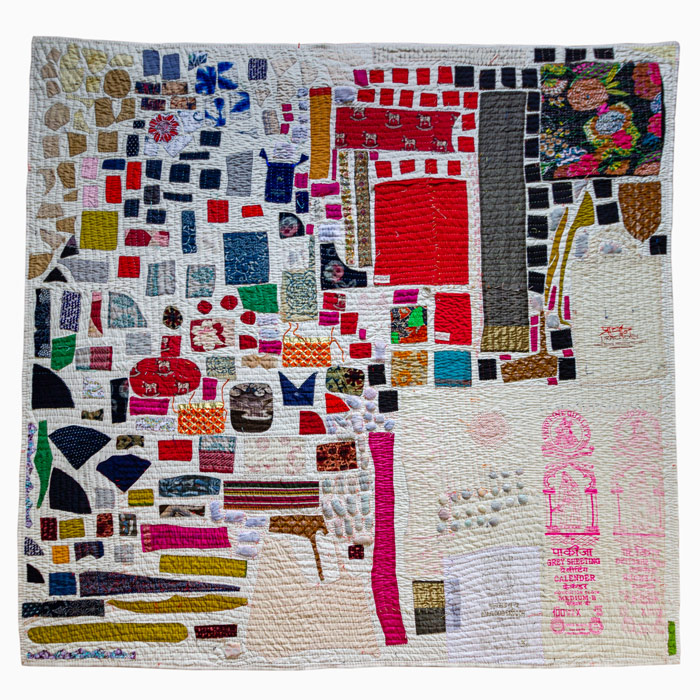 Ranging in scope from quilts to collage, sculpture to installation, the artists in Remnants treat leftover fabrics as places of memory, pieces of identity and their lived environments, articles of collaboration, and sites of intervention and re-imagination.
The artists featured in "Remnants" include Susie Brandt (Maryland), Joe Cunningham (California), Patrizia Ferreira (Wisconsin), Pat Kroth (Wisconsin), Linda Marcus (Wisconsin), Amy Meissner (Alaska), Heidi Parkes (Wisconsin), Nirmal Raja (Wisconsin), Michael Sylvan Robinson (New York), Lauren Sinner (Oregon), Holly Wong (California), and Sherri Lynn Wood (Ohio).
(text adapted from the museum's press materials)
---
INFORMATION
Wisconsin Museum of Quilts & Fiber Arts
N50 W5050 Portland Road
Cedarburg, Wisconsin 53012 USA
(262) 546-0300

Hours:
Wednesday-Saturday, 10AM-4PM
Sunday, Noon-4PM