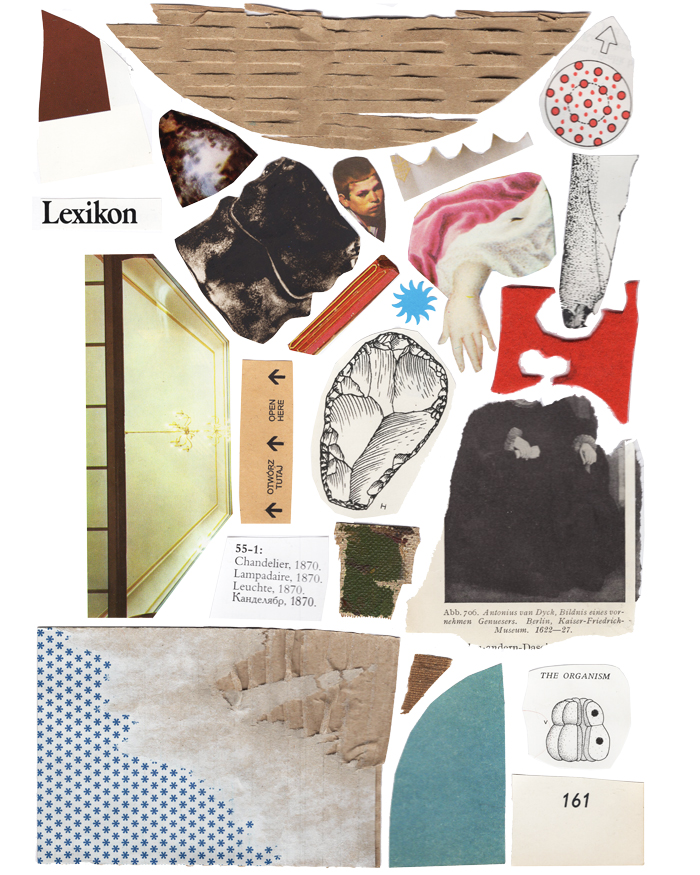 FROM KOLAJ #26
Kolaj #26 Cut Out Page by Kosmo Nauty,
Prague, Czech Republic
Czech collagist Kosmo Nauty is a "creator and collector" based in Prague. They create "playful and poetic stories for children and adults who want to follow the White Rabbit." Their collage work uses recycled and upcycled materials, including textiles, paper and cardboard, as way to revive "objects and non-living things" and to connect to memory and childhood.
This Cut Out Page was featured in Kolaj #26. To see the entire issue, SUBSCRIBE to Kolaj Magazine or Get a Copy of the Issue.
The artist writes, "The theme of my work is to return to archetypes, rediscover the landscape of childhood, and be fascinated by historical memory and personal memories. I like to hide and hide. The essentials of my work are up-to-date waste materials (textiles, cartons, natural products, industrial products) and animated objects and found objects that are allowed to re-exist in a new modified context. The stories, whether real or fictitious, created, found or rediscovered, are telling me."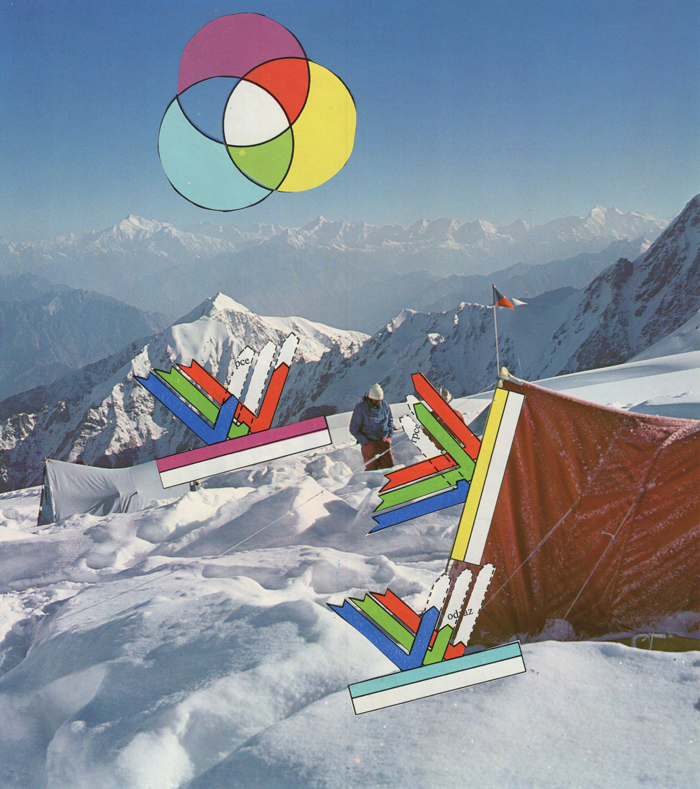 Nauty's zine was selected by jurors Urška Alic & Bruno Butorac to be included in the "Mountain and Sea Zines" exhibition at the KAOS 2nd International Festival of Contemporary Collage taking place 6 June to 13 August 2019 in Kranj, Slovenia. The festival presents exhibitions, workshops, presentations and meeting venues in Kranj's Art District with artists from all around the world. An exhibition with more than 100 international and Slovenian artists presents diverse understanding of collage technique in the world. The zine, In the beginning was the BLUE, uses a found book on an unknown religion to present a "Poetic remembrance of the sea. Visual perception of the colour. Blue everywhere."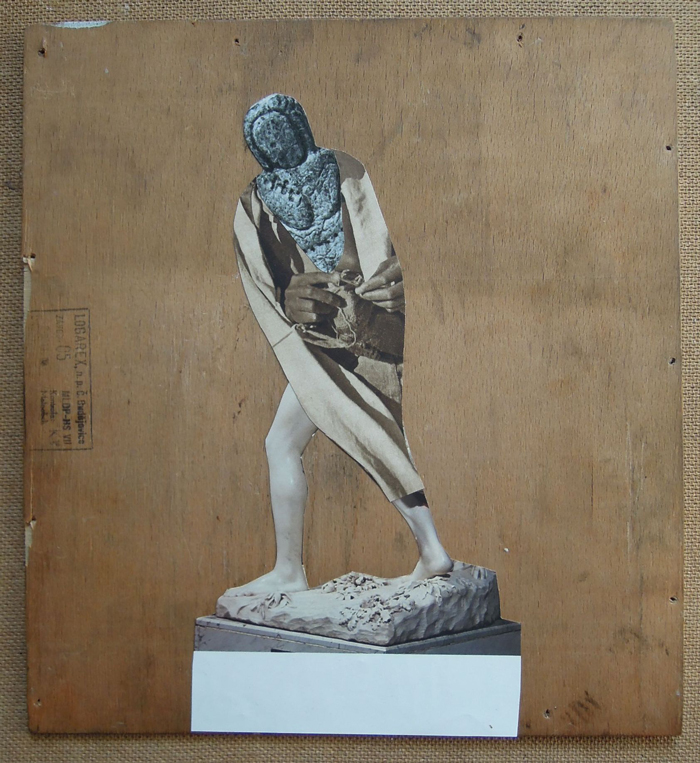 For World Collage Day, Nauty led collage making workshops on Bird Art (2018) and Collage as Prayer (2019). Follow this artist (or send them your Cut Out Page creation) at Behance @kosmonautya3c7; Facebook @kosmonautystories, and Instagram @kosmo_nauty.
This Cut Out Page was featured in Kolaj #26. To see the entire issue, SUBSCRIBE to Kolaj Magazine or Get a Copy of the Issue.
About the Cut Out Page
The Cut Out Page is a selection of fragments that one can use to make a collage. The feature shows us how artists selected and organized the fragments.
To submit your Cut-Out Page for consideration, visit our call to artists HERE.
You can also download a PDF of the page should you wish to not cut up your copy of the magazine. Download it HERE.