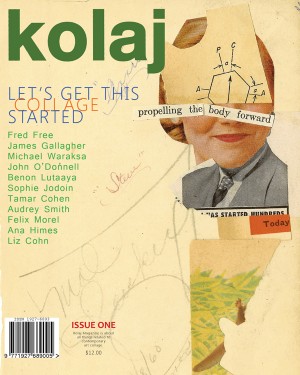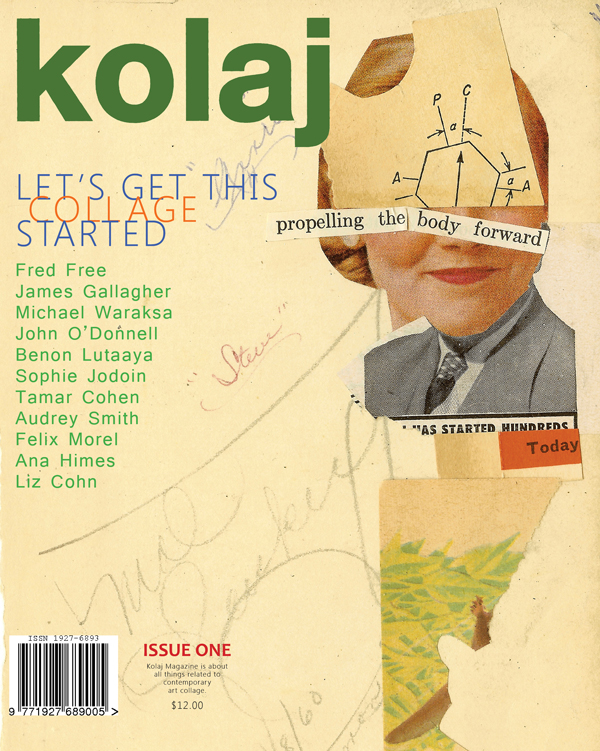 Contents
Kolaj Editor Benoit Depelteau interviews Boston-based Fred Free.
Jp King writes about the disfigurative collage of James Gallagher and Sophie Jodoin.
We learn that Liz Cohn is playing with a full deck in Portland, Oregon.
Billy Mavreas tells us about Felix Morel's overwhelming visions.
Audrey Smith shows us her studio.
Portfolios from collage artists in Hartford, Connecticut; Chicago, Illinois; New York City; Madrid, Spain; & Johannesburg, South Africa
And much, much more