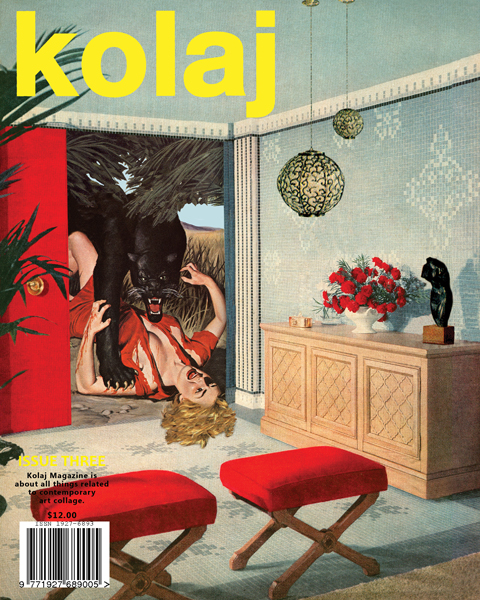 Contents
Kolaj editor Benoit Depelteau reflects on the magazine's first year.
Veeranganakumari Solanki profiles the magical realism of Manjunath Kamath.
Cory Peeke tells us all about collage on Tumblr.
Shane De Lange profiles a South African artist.
Paul Bright reports on collage at Volta NY and The Armory Show.
Nikki Soppelsa shows us her studio.
And much, much more