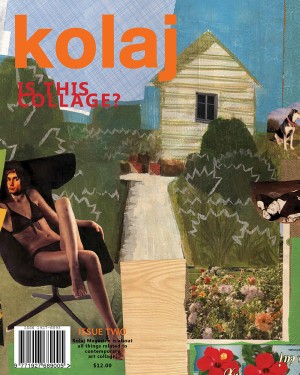 Contents
Kolaj editor Benoit Depelteau asks, "Is this collage?"
Ric Kasini Kadour tells how Venezuelan collage artist Alejandro Otero brought modernity to his country.
Kolaj editor Benoit Depelteau investigates collage as process with artist Emmanuel Laflamme.
Billy Mavreas' "Collage Today & Everyday" explores collage culture.
Cory W. Peeke talks with four collage artists about their love of vintage materials.
We visit Carolina Chocron in her studio.
And much, much more