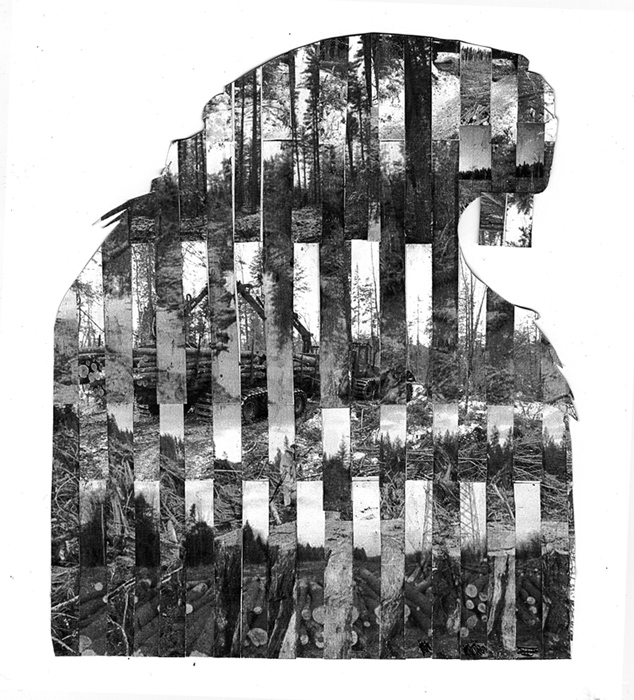 MONTREAL, QUEBEC, CANADA
Caroline Monnet is a contemporary award winning filmmaker and visual artist. Her work has been exhibited extensively in film festivals and galleries, including the Toronto International Film Festival, Clermont-Ferrand vidéoformes (France), Urban Shaman Contemporary Aboriginal Art Gallery (Winnipeg), Künstlerhaus Bethanien (Berlin), Plug In Institute of Contemporary Art (Winnipeg) and Les Rencontres Internationales Paris/Berlin/Madrid at the Palais de Tokyo (France).
Ariane Fairlie wrote about Caroline Monnet's collage work in her Issue Seven portfolio:
Monnet is concerned with her dual Algonquin and French heritage. Her images are an opportunity and attempt to reconcile the two social and political identities. The viewer is forced to share in this process, struggling to make sense of the separate images. There is a sense that this is Monnet's difficulty as well.
To see all of Caroline Monnet's Artist Portfolio, purchase Issue Seven or SUBSCRIBE to never miss an issue.
Image:
Castor Canadensis from the "Anomalia" series
by Caroline Monnet
12″x12″
collage and silkscreen
2011
Image courtesy of the artist