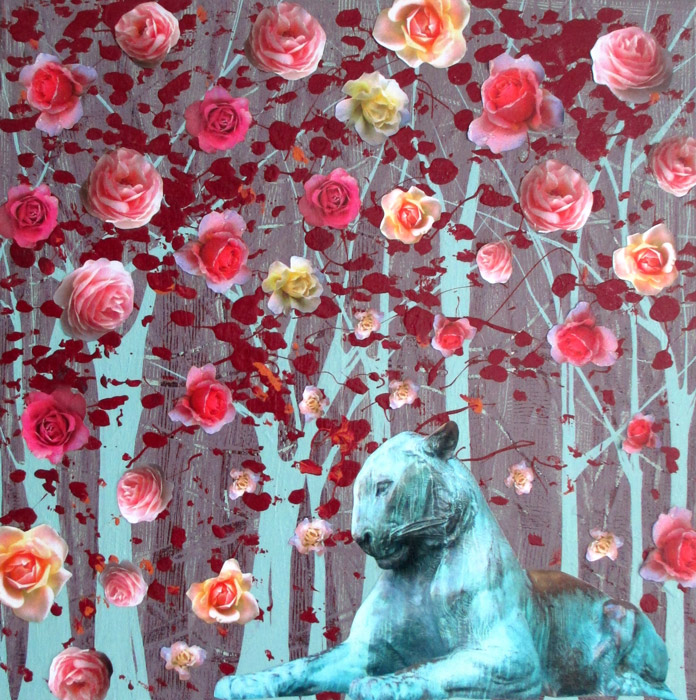 3 April-6 May 2014
Opening reception: Friday, April 4, 7-9PM
Meredith Remz: "A Collage Retrospective"
Meredith Remz's collage paintings and furniture are heavily influenced by contemporary and industrial design, as well as Mother Nature. Her carpentry background lengthens the legs of her unquestionably polished works. Her current paintings are a runway, upon which she catapults latex paint onto earthy layers of patterned, sealed paper. Movement, created by the wisps of her leaves and trees, is a principal characteristic of Remz's work.
Remz's exhibition features iconic images of the Borough of Princeton, New Jersey, and Remz's sculpted hardwoods. The artist's images concentrate on lowering the contrast between the natural, asymmetrical beauty representative of Mother Nature's paintings and sculptures, and the works manufactured by humans.
Meredith Remz is a BFA graduate of Mason Gross School of the Arts at Rutgers University, and her work is home to four installations within St. Peter's Medical Center in New Brunswick, New Jersey.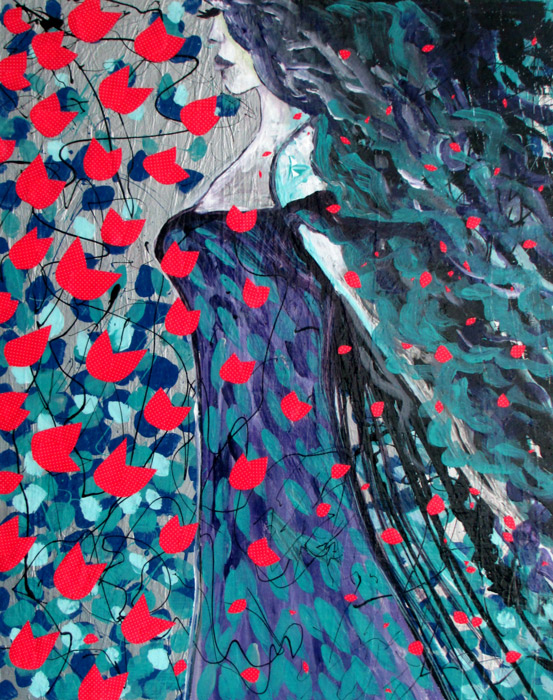 (adapted from the artist's press materials)
---
INFORMATION
Small World Coffee
14 Witherspoon Street
Princeton, New Jersey 08540 USA
(609) 924-4377 x2
Hours: Monday-Thursday, 6:30AM-10PM
Friday-Saturday, 6:30AM-11PM
Sunday, 7:30AM-10PM
Image: (top)
Skin and Bones, Trained to Get Along
by Meredith Remz
24″x24″
latex paint, hand-cut canvas, and paper collaged onto mounted canvas
2013
Image courtesy of the artist
Image: (bottom)
From Holland With Love
by Meredith Remz
Image courtesy of the artist