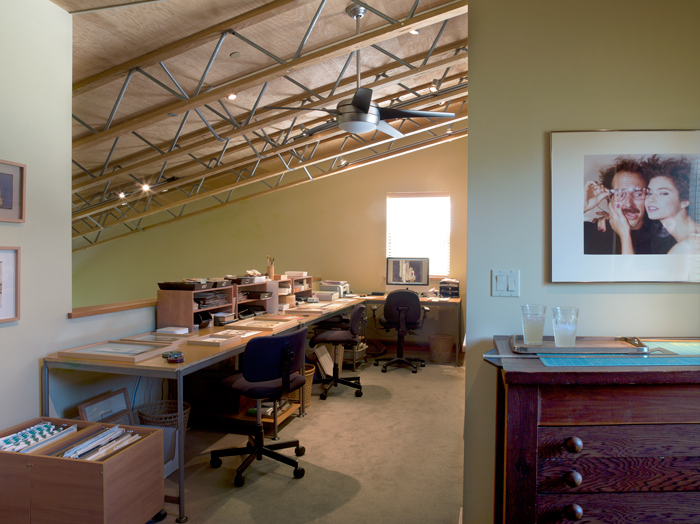 Issue Five's In The Studio feature is a visit with Ross Carron, who lives in California, USA.
Ross says about the space: "I must confess that my studio rarely looks like it does in the photo. I'd love for it to be this clean and tidy, but for me it just doesn't work that way. I don't 'file', I 'pile'. For the last 8 years this mezzanine/loft, which overlooks the living area of the house, has served as my graphic design studio. I was fortunate to be able to leave my office in San Francisco and move to the country in Northern California and still service my clients, who consist mainly of book publishers and wineries."
To learn more about Ross Carron and other news about collage, SUBSCRIBE to Kolaj or PURCHASE ISSUE FIVE.