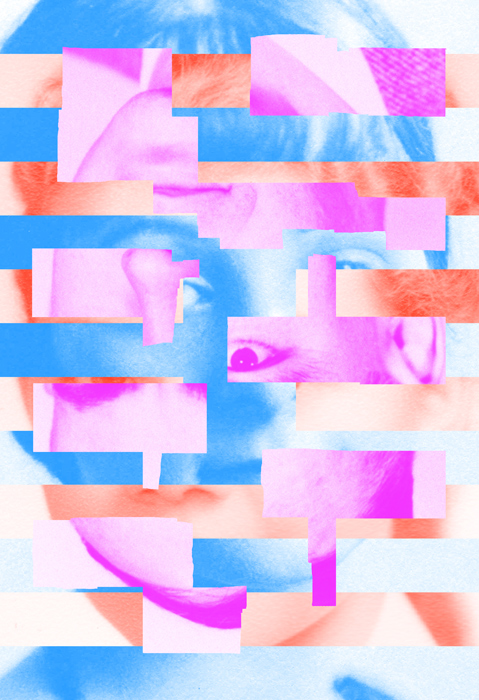 "What Good Is Collage?" by Ric Kasini Kadour
What good is collage? This is a question I have been asking myself lately.
Perhaps the question rises from the existential quality of Spring or a general dispensation towards the utilitarian. Regardless, it's a good question to ask as we bring to an end the third year of publishing Kolaj Magazine.
The purpose of art in general is usually ambiguous. Aristotle speculated on the basic human need for harmony, and yet so much of art today is dissonant. Albert Einstein saw art as akin to science and equally attuned to a sort of mystical practice. Yet, American art critic Donald Kuspit in the End of Art rails against contemporary art's exaltation of the banal. Even more motivated explanations of art fail to hold up. Claims of art as communication fail against truly mysterious works; art as a free zone of thinking contradicts the elaborate system of power that regulates it; art as healing ignores art's ability to harm; art as social expression or propaganda or a vehicle for political change doesn't address the art of the mundane. The argument that art is entertainment crumbles on two fronts: artists resent the trivialization of their work and, frankly, the general public is generally bored by contemporary art. Perhaps the greatest mystery of art is why we have art at all.
The New York Times Magazine recently committed one of the largest acts of cut and paste. The magazine commissioned French artist JR to paste the 150-foot image of an Azerbaijani immigrant onto Flatiron Plaza between between Fifth Avenue, Broadway and East 23rd Street in New York City. The giant urban collage was then photographed from a helicopter and the image was used for the cover of the Magazine's 26 April 2015 issue. This was collage with a purpose.
Uptown, another sort of collage was on view at Petzel Gallery: an exhibit of early paintings and collage by German artist Charline von Heyl. The work on view comes out of a particular moment in the late 1980s where painters were having one of many debates about the nature and direction of painting. In Von Heyl's hometown of Cologne, painters were rejecting the new symbolism embodied by Anselm Kiefer and the rough expressiveness of the Neue Wilden. The problem was that nothing new was emerging. Von Heyl escaped to Düsseldorf and produced the series of paintings on view at Petzel. The gallery writes, "Von Heyl has never distinguished abstract from representational form, rather, she has used all the visual tools at her disposal to lure the viewer into her compositions. The early paintings juxtapose textured fields of colour with emblems that have the ability to allude to skin tone, nature, and industrial elements, among other motifs. Now and then her paintings function like a visual oxymoron: funny but not humorous, fluidly painted yet collaged, both experimental and expertly composed. Von Heyl treads into the unfamiliar, finding a place beyond language, discourse and argument that can only be articulated in painting."
The last bit–"can only be articulated in painting"–hit me like an epiphany. I usually dismiss boasts on the supremacy of painting, but this time it rang as particularly untrue given the importance collage plays in Von Heyl's process. The artist told Art News in 2013, "In these collages, I can test out what the eye is willing to accept. I can test out what my eye is willing to accept, so I can stretch the intensity there, and then I'm able to translate that into painting. I'm never cutting, I'm always ripping the photos to pieces. The process needs to be arbitrary, not deliberate, so that it can surprise me."
Collage's unique ability to generate new visual insight and language is what makes collage good. This is why we see painter after painter embracing the medium exactly at that point when they are attempting to move their practice into new ground. This is why The New York Times Magazine committed a massive act of collage for its cover: because using the surface of the city as a canvas and pasting a monumental image onto it will make us see the city in a new way. This is why modernists embraced collage when Ezra Pound implored them to "Make It New".
And this is why collage is increasingly popular in our world today, where art's purpose is unclear, and artists are seeking new ways to engage people. At its best, when collage is mystical and entertaining and revolutionary, it gives us new ways of seeing the world, new paths for the imagination to travel, and new ways of making art.
PURCHASE ISSUE TWELVE | SUBSCRIBE | FACEBOOK
Image:
Do Unto
by Tyler Spangler
19″x13″
digital collage
30 April 2014
Image courtesy of the artist