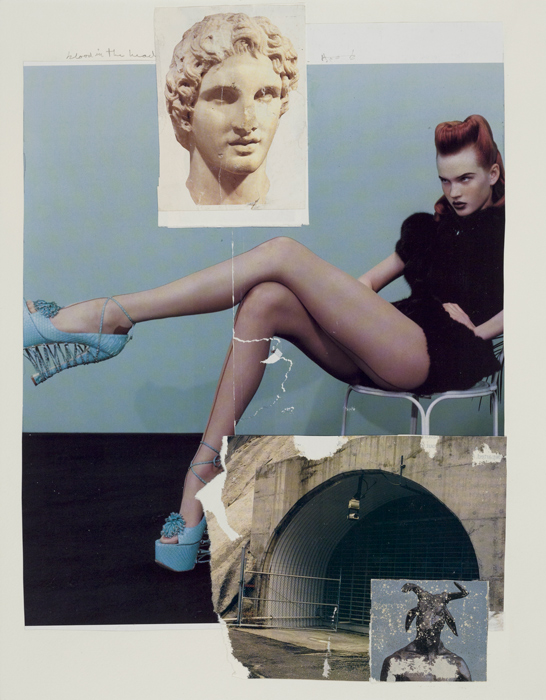 6 February-27 April 2014
The Musée d'art contemporain de Montréal presents "Collages-Gesture & Fragments" curated by Lesley Johnstone. The exhibition presents the work of eight artists who use collage techniques, as well as decoupage and montage, to different ends and to evoke distinct historical traditions: David Elliott (painting), Luanne Martineau (collage), Louis-Philippe Côté (collage), Hajra Waheed (film), Paul Butler (collage), Thomas Corriveau (film), and Trevor Mahovsky and Rhonda Wheppler (sculpture). Visitors will have the opportunity to create their own collage as part of Paul Butler's 2011 work, The Collage Party Pavilion (v2).
This News and Notes item originally appeared in Issue Seven. To see other News and Notes from the world of collage, SUBSCRIBE to Kolaj or PURCHASE ISSUE SEVEN.
---
INFORMATION
Musée d'art contemporain de Montréal
185 Sainte-Catherine Street West
Montreal, Quebec H2X 3X5 Canada
(514) 847-6226
Hours:
Tuesday and Thursday-Saturday, 11AM-6PM
Wednesday, 11AM-9PM
Image:
Data
by Louis-Philippe Côté
13″x10″
collage on paper
1996-2013
Collection of the artist, courtesy of Galerie Simon Blais, Montreal