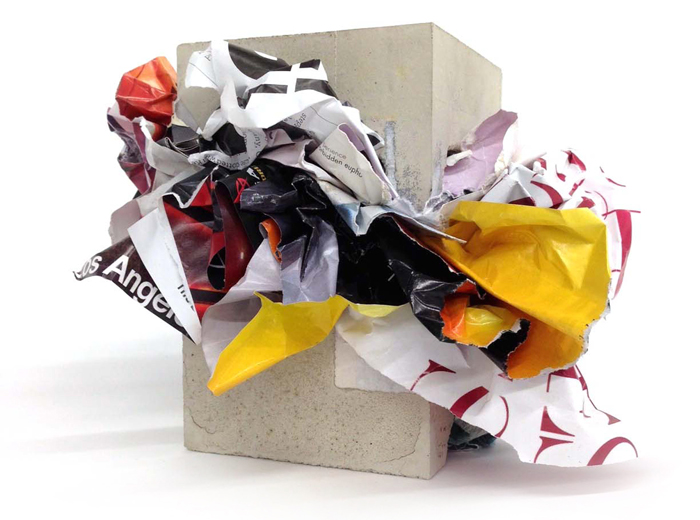 Paper is the medium in this exhibition at The Craft and Folk Art Museum
"The most aggressive artworks in 'Paperworks', the exhibition up through 3 January 2016 at Los Angeles' Craft and Folk Art Museum (CAFAM), are also the first that visitors see," writes Catherine G. Wagley in her review of 'Paperworks' at The Craft and Folk Art Museum in Los Angeles, California. The review appears in Kolaj #14.
To read the full article, SUBSCRIBE to Kolaj Magazine or Get a Copy of the Issue.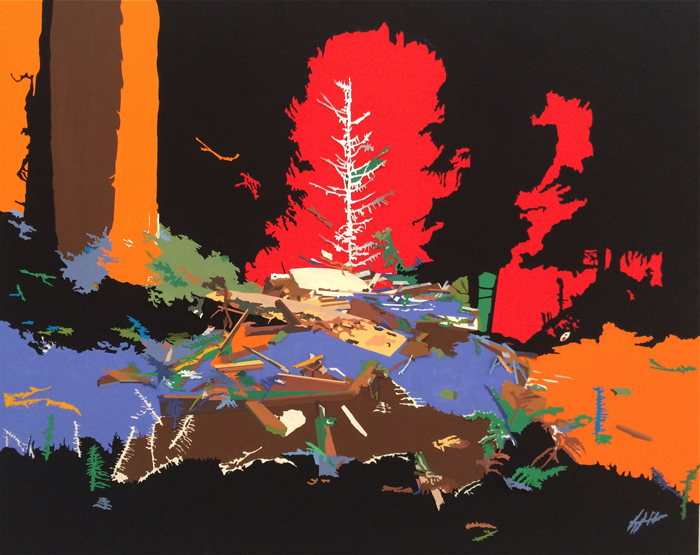 "Paperworks" achieves surprising idiosyncrasy, straddling the more content-driven and more craft-focused worlds of contemporary art.
"Paperworks" opened 27 September 2015 and runs through 3 January 2016. CAFAM says about the show: "'Paperworks' examines the range of work by 15 contemporary artists with strong ties to Los Angeles, who use paper as their primary medium. Their art comprises two-dimensional cut-outs and collages; free-standing sculptures; and large-scale installation that engage the architecture of the museum's gallery space. Many of the works were created newly for this presentation." "Paperworks" was organized for CAFAM by independent curator Howard N. Fox. An illustrated catalogue is available.
Learn more about "Paperworks" at the exhibition website HERE.
Image (top):
paper-crete #36 by Tm Gratkowski (paper, concrete; 2013). Collection of Jill Thayer, Ph.D.
Image (centre):
Destruction of a Radical Space (4) by Francesca Gabbiani (coloured paper, gouache, pencil, luan; 2015).
Courtesy of the artist and Gavlak, Los Angeles