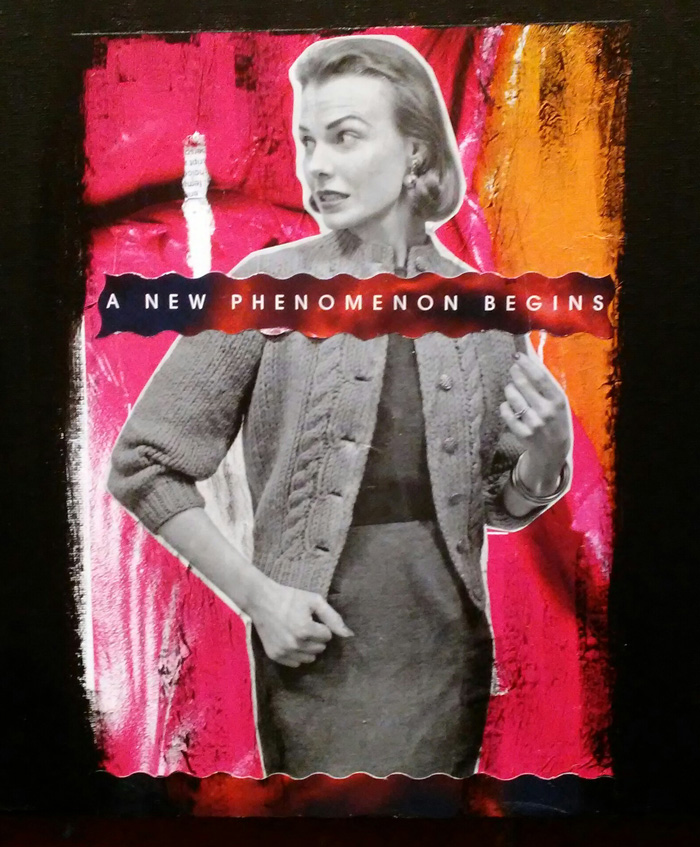 COLLAGE ON VIEW
Katy Telling: A New Phenomenon Begins
at Battery Street Jeans in Burlington, Vermont, USA
15 September-15 October 2019
Burlington, Vermont artist Katy Telling presents acrylic and paper collage, "A New Phenomenon Begins". Telling has published over 70 art and written works in print and online. This is her first public exhibition.
Her visual poetry work will be displayed at Burlington's Fletcher Free Library in April 2020 in the 25th edition of Riggwelter Press.
Find out more about the artist on Instagram and Twitter.
(text adapted from the artist's press materials)
---
INFORMATION
Battery Street Jeans
115 College Street
Burlington, Vermont 05401 USA
(802) 865-6223
Hours:
Monday, Wednesday-Saturday, 11AM-6PM
Sunday, 11AM-5PM