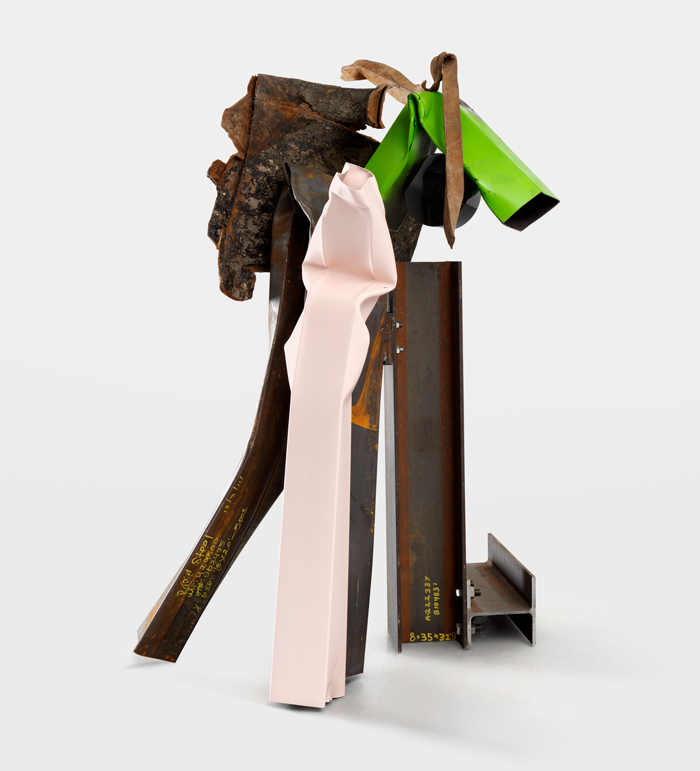 COLLAGE ON VIEW
Carol Bove: Collage Sculpture
at Nasher Sculpture Center in Dallas, Texas, USA
16 October 2021-9 January 2022
Encompassing a range of works in different sizes and formats, "Carol Bove: Collage Sculptures" brings together nine sculptures from the last five years, two of which have been made especially for the Nasher's exhibition. Organized by Nasher Curator Dr. Catherine Craft, the exhibition provides an in depth consideration of one of the most consequential artists working today.
Bove's recent works take as their point of departure the means, materials, and visual language of a certain mode of midcentury sculpture often found in plazas and other public spaces and represented by such artists as Mark di Suvero, Richard Serra, and John Chamberlain. By welding and bolting together different forms of steel, from found scrap metal to tubes coated in rich, matte layers of color, Bove creates new possibilities for traditions previously considered to be exhausted.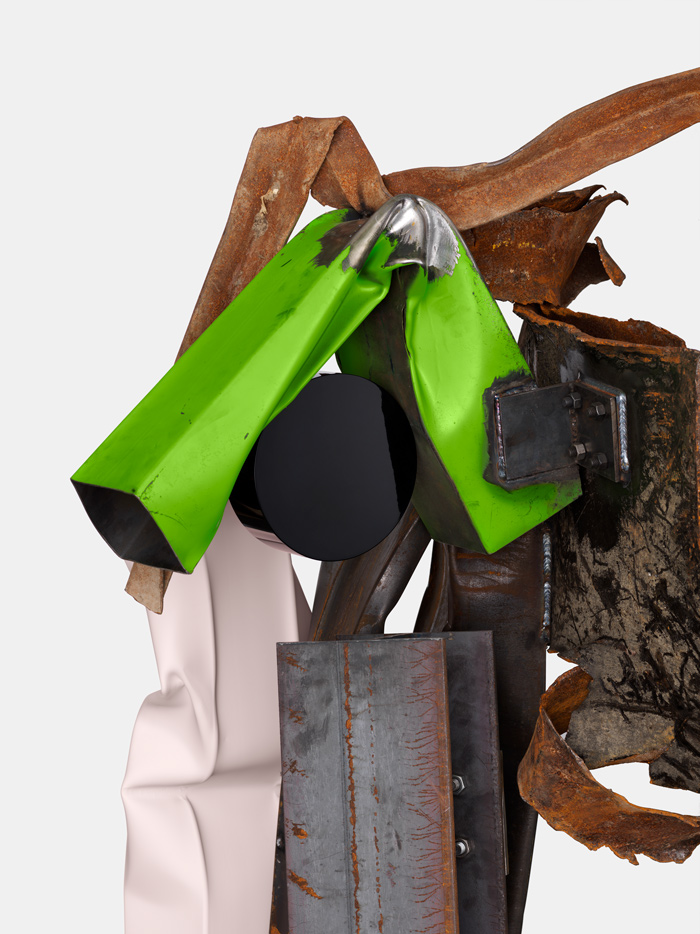 To make such works, range from monumental outdoor sculptures to small tabletop compositions, Bove and her studio team work intuitively, shaping the steel with an array of tools many custom made for this very purpose that dent, crease, buckle, and crush her materials into such malleability that the results can resemble billowing folds of drapery. Once prepared, components are brought together using winches, gantries, and cranes, and they may be punctuated with thick, glossy discs Bove calls "polka dots."
Bove's collage sculptures are distinctive for their subversive use of color, which often draws upon outdated print technologies, digital distortions, and the palettes of other artists. Yellow, a prevalent hue in the collage sculptures, seems to trace back to Bove's encounter with a Willem de Kooning painting. Likewise, her reds recall the cadmium red light favored by Donald Judd, who considered it the best color to define a three dimensional object. Recently, Bove has made sculptures from unpainted, stainless steel, the newest example of which will make its debut in the Nasher's garden.
(text adapted from the Nasher Sculpture Center's press materials)
---
INFORMATION
Nasher Sculpture Center
2001 Flora Street
Dallas, Texas 75201 USA
(214) 242-5100
Hours:
Wednesday-Sunday, 11AM-5PM