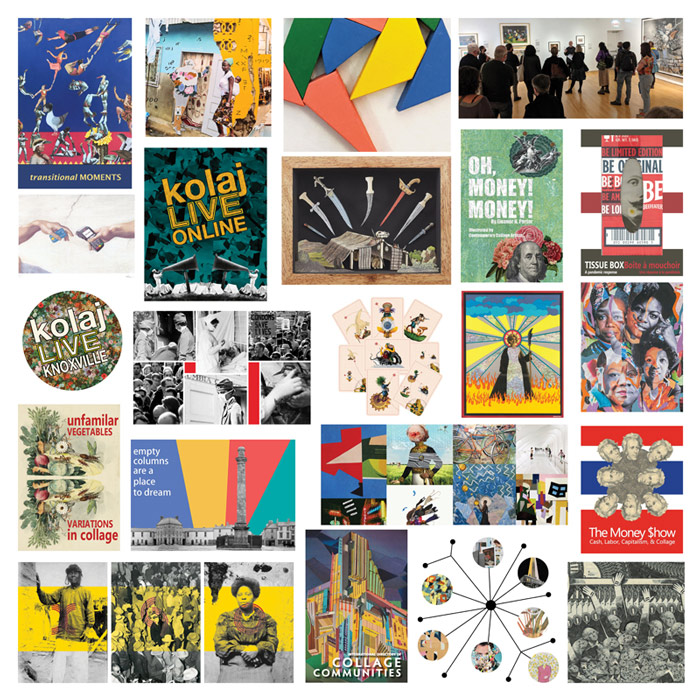 KOLAJ INSTITUTE NEWS
Year(s) In Review
In November 2019, Kolaj Magazine announced the creation of Kolaj Institute with a mission "to support artists, curators, and writers who seek to study, document, & disseminate ideas that deepen our understanding of collage as a medium, a genre, a community, and a 21st century movement." In that announcement we set forth a number of initiatives and then got to work. Not four months after our announcement, COVID-19 happened, time collapsed upon itself, plans changed, we adapted. Here we are, over two years later. We thought it would be a good time to offer a comprehensive report on what we've done and where we are going.
Here are some quick numbers. Over the past two years, we have published 8 books and produced 2 weekend-long events and over 20 virtual programs. We also produced 10 workshops, residencies, or artist labs that served 136 artists, to whom we granted $32,120 to remove financial barriers to participating.
THANK YOU for being part of this community!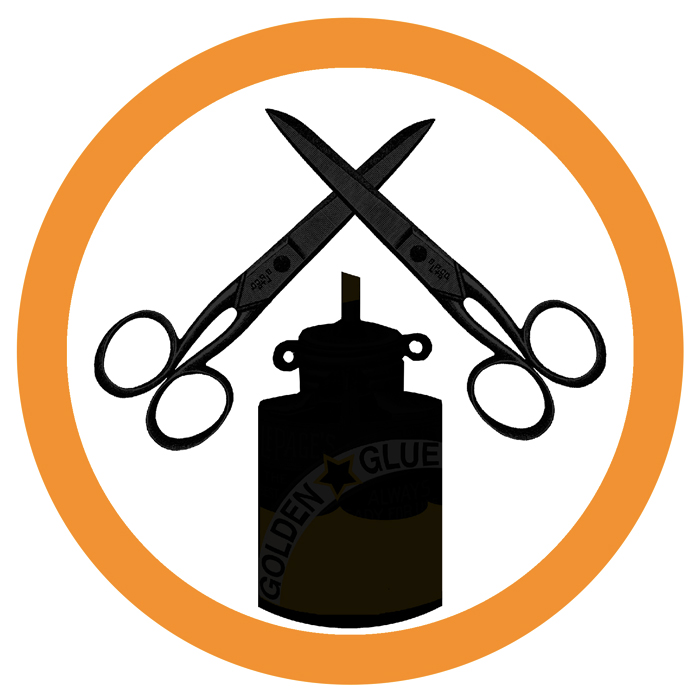 Silver Scissors and Golden Glue Societies
Members of the Silver Scissors and Golden Glue Societies support the work of the institute and while receiving a piece of the collage community to their mailbox each month. Members receive a subscription to Kolaj Magazine plus two additional items each quarter. Items will include publications from Kolaj Institute, collage prints, or other items. The support of members of these societies have been critical at helping Kolaj Institute serve the community. LEARN MORE