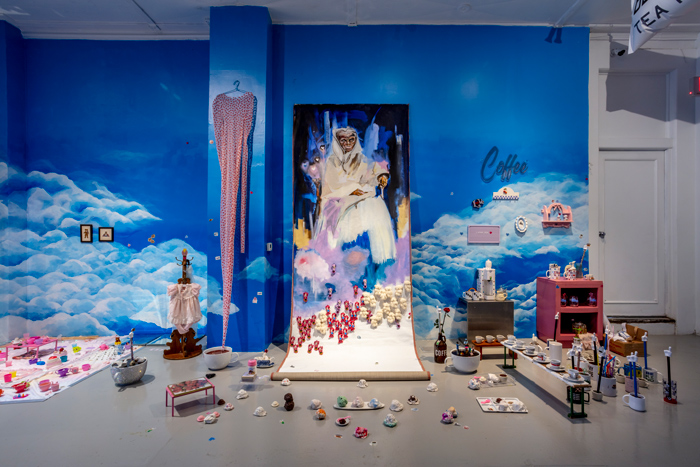 COLLAGE ON VIEW
making home here
at The Mattress Factory in Pittsburgh, Pennsylvania, USA
3 September 2021-10 April 2022
The Mattress Factory presents "making home here", an exhibition featuring five Pittsburgh-based artists who explore concepts of home as a site of both belonging and dislocation. The title of the exhibition is drawn from a passage in bell hooks' Appalachian Elegy (2012), a poetry collection in which the author reflects on her experience as a Black woman finding home in the backwoods of Kentucky. In "making home here", Gavin Andrew Benjamin, Naomi Chambers, Justin Emmanuel Dumas, Njaimeh Njie and Harrison Kinnane Smith explore liminality, placemaking, familial bonds and systemic racism's impact on the housing market.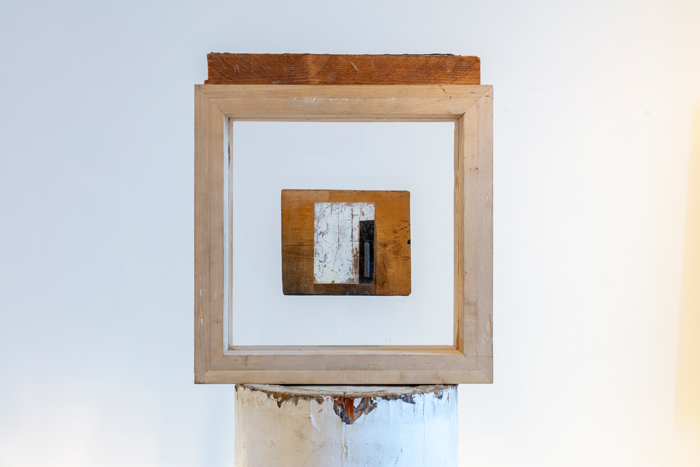 Working across a range of mediums and playing off the domestic spaces of the Mattress Factory's Monterey Annex, the artists mine personal and public histories to create immersive environments that encourage contemplation of what it means to create a home.
"making home here" is curated by Sean Beauford and Sylvia Rhor Samaniego.
(text adapted from The Mattress Factory's press materials)
---
INFORMATION
The Mattress Factory
500 Sampsonia Way
Pittsburgh, Pennsylvania 15212 USA
(412) 231-3169
Hours:
Wednesday, 11AM-8PM
Thursday-Sunday, 11AM-6PM