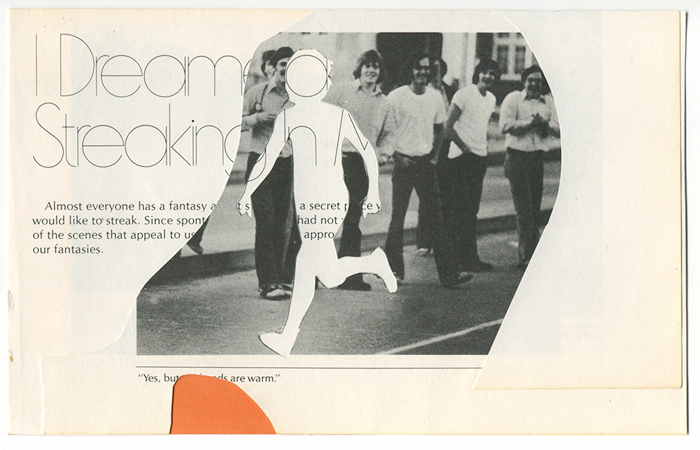 3-20 December 2014
Artist Reception: Friday, 5 December, 6-9PM
"Collage/Imagine"
"Collage/Imagine" are concurrent exhibitions featuring the work of 19 artists from the Minneapolis-St. Paul area and beyond.
Among the collage artists on display are:
Zach Collins says, "I think of [collage] as evidence of my experience. It is garnered from found, overlooked fragments, discarded objects and vintage imagery collected from off the street, magazines, and second hand stores. I rely on instinct and inner experience as I work; often exploring and experimenting with the element of chance, finding unexpected associations that are created by combining fragmented materials through collage." Collins is the co-author of the collaborative collage book, Recycled Trophies, published by Maison Kasini.
"I believe we are inextricably tied to our roots," says Minneapolis-based Carmen Gutierrez-Bolger. "My work draws on my experiences growing up in southern Florida as a Cuban refugee. By merging my personal history with typical Cuban iconography, I fashion narratives that I call memory mash-ups. I use found objects and materials and think of them as artifacts or place holders for memory."
Washington state-based Lynn Skordal's piece titled Angels in America #4was created as part of a series of pictures imagining the presence of unlikely angels in various places across America.
(text adapted from materials provided by the gallery)
---
INFORMATION
Flow Art Space
Northern Warehouse, Suite 226
308 Prince Street
St. Paul, Minnesota 55101 USA
(612) 564-3569
Hours:
Wednesday-Friday, Noon-5PM
Saturday, 11AM-4PM
or by appointment
Image:
Streaker
by Zach Collins
4.5″x8″
collage
Courtesy of Flow Art Space, St. Paul, Minnesota