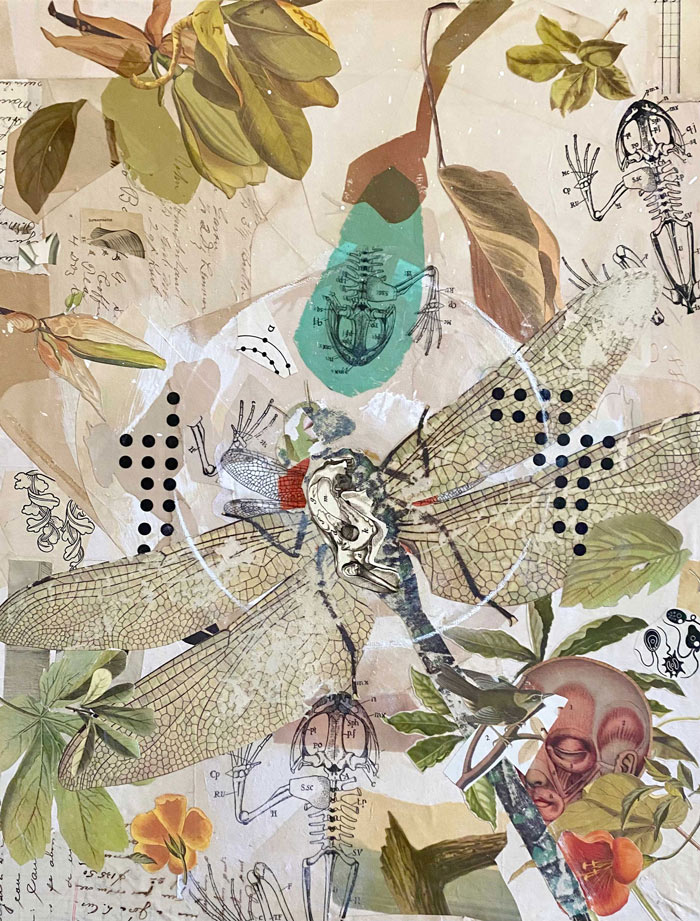 COLLAGE ON VIEW
Complex Muses
at the Art Complex Museum in Duxbury, Massachusetts, USA
18 May-4 September 2022
"Complex Muses" is an exhibit of 12 collage-based works guest-curated by Massachusetts artist Todd Bartel. The Art Complex Museum invited Bartel to assemble a group of artists to create new work for inclusion in the ACM@50+1 exhibit, which includes important pieces from the museum's permanent collection.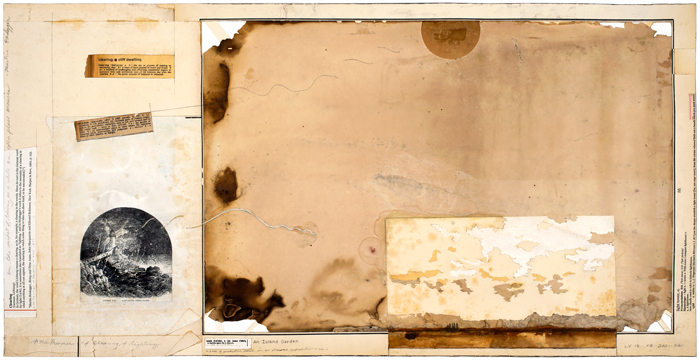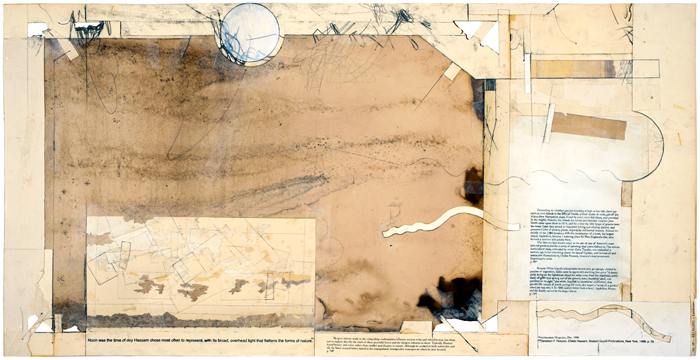 Each artist chose a piece from the ACM@50+1 exhibit and used it as inspiration from which to create new artwork, using a variety of techniques that expand the definition of what it means to "collage." Bartel notes, "This exhibit celebrates a variety of techniques, including drawing, painting, papier collè, sewn collage, digital collage, assemblage, and paper sculpture."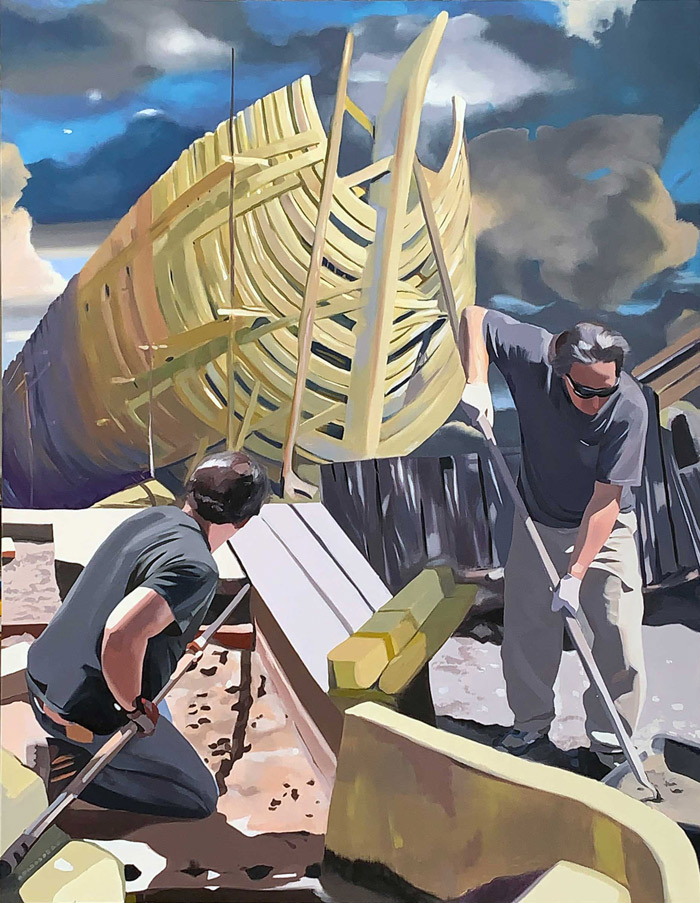 Taking "inspiration" from a piece can mean more than a purely visual inspiration. Viewers can experience many types of responses when looking at a piece of art: visual, emotional, associative, etc., all based on the viewer's—or in this case, the artist's—own experiences. This show offers a variety of artist responses executed with a variety of techniques.
Many of the Complex Muses pieces are displayed near their inspiration—their "muse"—piece in the AMC 50+1 exhibit. "It's a show within a show. A show collaged to another show," Bartel says. "I hope viewers discover that the 'muse' piece and its 'homage' piece are equally important creations, each deserving contemplation in its own right.
The artists in this show are Todd Bartel, Allan Bealy, Laura Christensen, Ginnie Gardiner, Kathy Greenwood, Holly Harrison, D. Dominick Lombardi, Keith Maddy, China Marks, Maureen McCabe, Michael Oatman, and Kenneth A. Ragsdale.
(text adapted from the museum's press materials)
---
INFORMATION
Art Complex Museum
189 Alden Street
Duxbury, Massachusetts 02331 USA
(781) 934-6634
Hours:
Wednesday-Sunday, 1-4PM