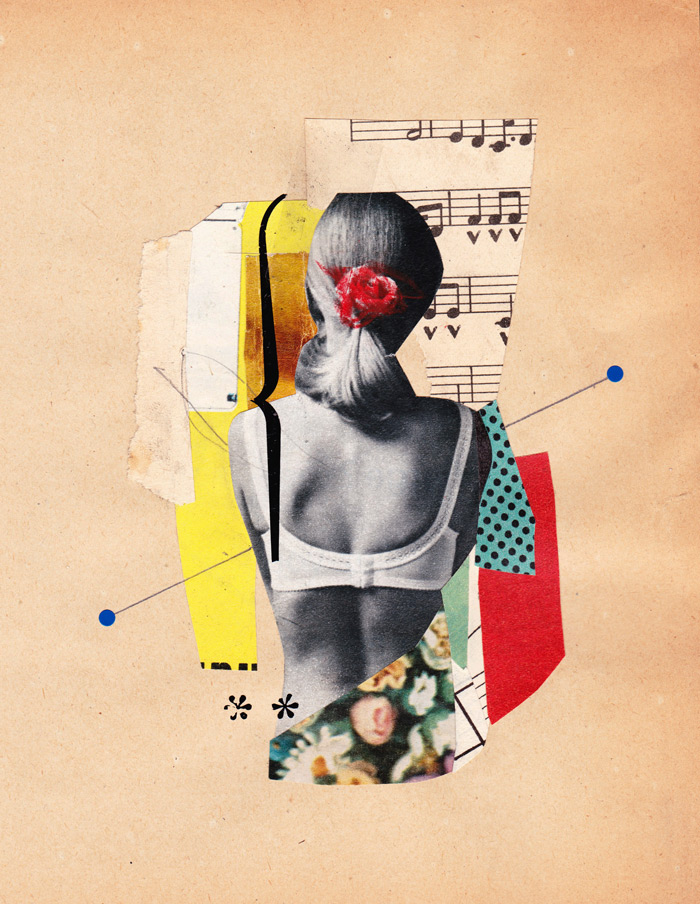 CUTPASTE3
16 April-14 May 2016
"CUTPASTE3" is F+ Gallery's third annual exhibition of contemporary collage. Over the past three years, CUTPASTE has invited small coterie of national and international collage artists to showcase their work. This year's participants come from Orange County, California; San Francisco; Los Angeles; New York; Denver; Portland, Oregon; and Paris. X Is The Weapon has returned to F+ once again, maintaining tradition, to bring together another impressive lineup of prolific and boundary-pushing cut-and-paste experts. These artists have been pivotal in the continued exploration and progression of hand-cut collage art, or who have been closely associated with the world of collage. Artists exhibiting new work include: Justin Angelos, Jay Riggio, Michael DeSutter, Emily Hoy, Michael Tunk, Sacha Cohen Tangui aka ITCHI, Rahill Jamalifard, Aaron Mason, Josh Madrid, Ryan Russell Ward, Noel Paris, Joshua Ware, Michael Ziobrowski and, proudly featuring, legendary collage artist Winston Smith.
(adapted from the exhibition's press materials)
---
INFORMATION
F+ Gallery
661 North Poinsettia Street
Santa Ana, California 92701 USA
(714) 493-9430
Hours:
Open to the public every Third Saturday of the month in coalition with the Santiago Art District Artwalk from 7-10PM. Free viewing tours are available throughout the month by request.
Image:
The Other Side
by ITCHI
7″x4″
hand-cut collage
Image courtesy of the artist