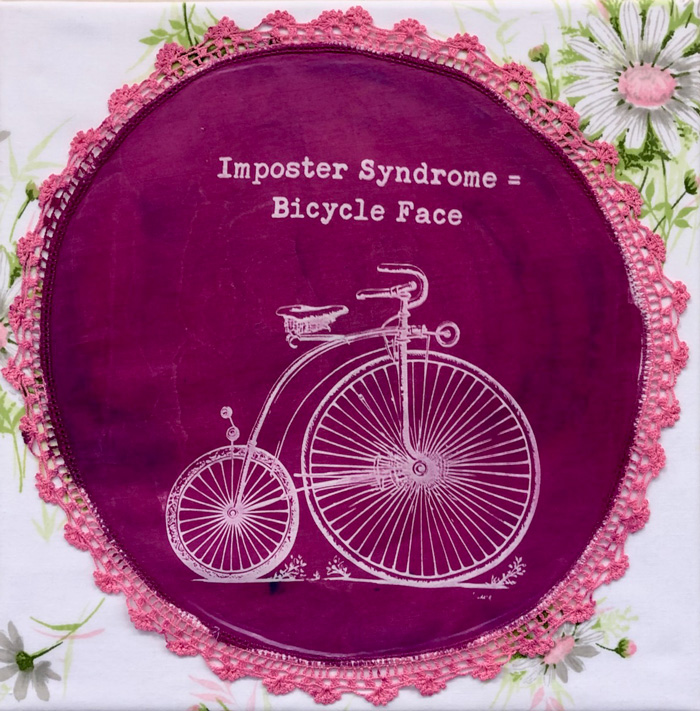 COLLAGE ON VIEW
Elaine Luther: Ghost Prints & Shadow Work
at the Orland Park Library in Orland Park, Illinois, USA
1-31 July 2023
Artist Elaine Luther has something to say about unpaid labor, and she's saying it with vintage doilies.  Her show of doilies, printed with quotes, images and text is called "Ghost Prints & Shadow Work".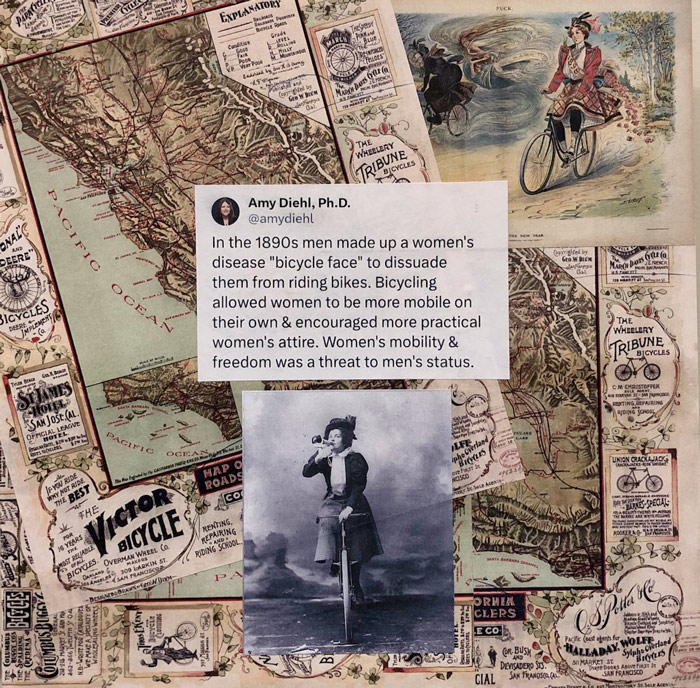 The show includes thirty-one artworks, including a series inspired by seeing the text, "Your Cashier Today Was Self," on a grocery store receipt. In addition, there are two large stretched quilts, textile collages.
Library staff reports that patrons are stopping to read and take in the art, and that they have gotten a lot of good comments.
(text adapted from materials provided by the artist)
---
INFORMATION
Orland Park Public Library
14921 Ravinia Avenue
Orland Park, Illinois 60462 USA
(708) 428-5100
Hours:
Monday-Friday, 9AM-9PM
Saturday, 9AM-5PM
Sunday, 1-5PM