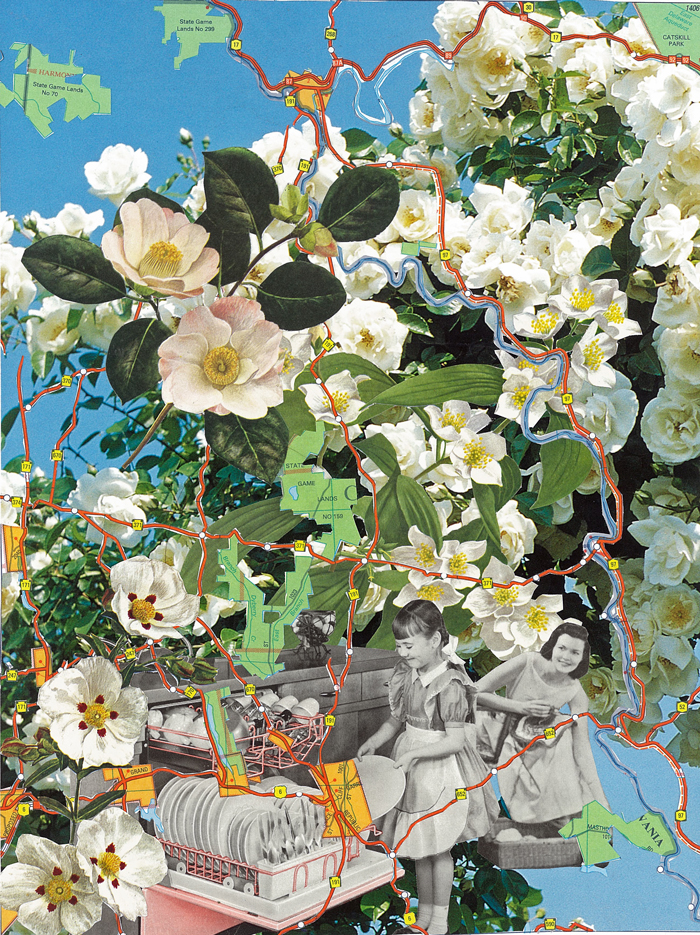 COLLAGE ON VIEW
Susan Lerner: Hand Cut Collage
at The Smithy Market Loft Gallery in New Preston, Connecticut, USA
1 July-31 August 2023
Susan Lerner writes: As a hand cut collage artist, I am particularly drawn to vintage imagery and maps, as they evoke a sense of familiarity and nostalgia. My work is a reflection of the power of visual storytelling and its ability to connect us to our memories and emotions.
My process involves carefully selecting and sourcing materials from old books, magazines, found photographs and maps then excavating, dissecting and layering them to create a new narrative. By juxtaposing images from different eras and locations, I aim to create a sense of timelessness and to invite the viewer to explore the connections between seemingly disparate elements.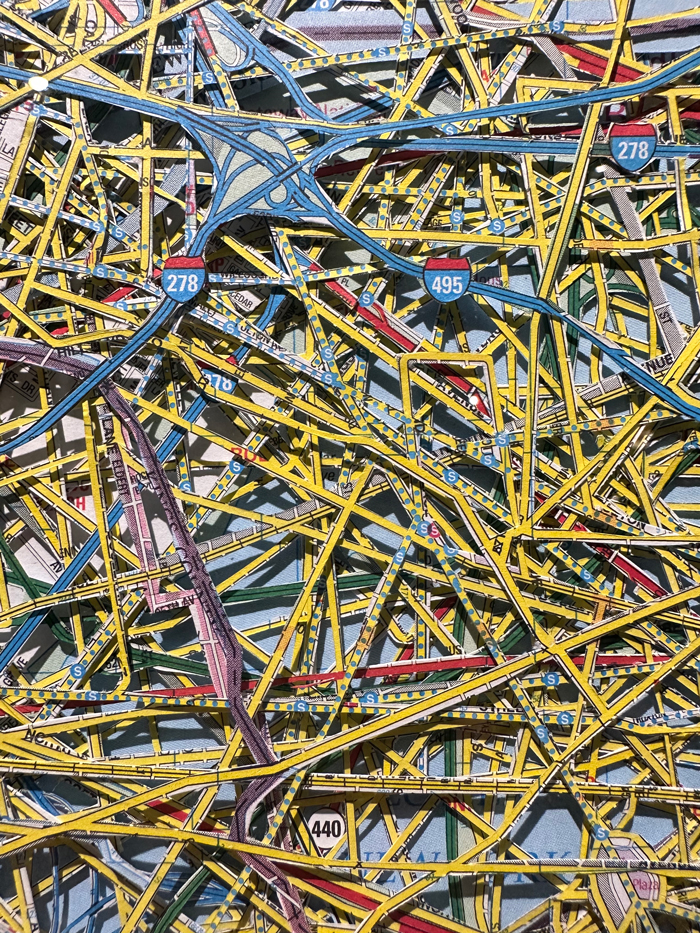 The work communicates personal experiences by literally traveling down memory lane, exploring the world near and far. Many of these collages are grounded in both New York City and Litchfield, Connecticut, which represent home. Others elicit the desire to travel and explore the world and different cultures. Ultimately, the work embodies the attitude that anything is possible.
(text adapted from material provided by the artist)
---
INFORMATION
The Smithy Market Loft Gallery & Cafe
9 & 10 Main Street
New Preston, Connecticut 06777 USA
(860) 868-9003
Hours:
Thursday-Sunday, 9AM-4PM