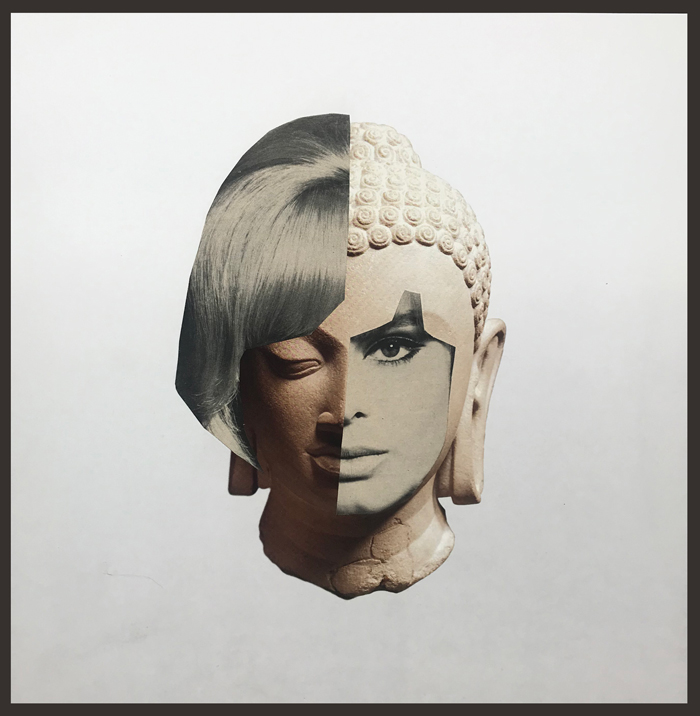 COLLAGE ON VIEW
Her Highness
at Modernism in San Francisco, California, USA
9 January 2019-29 February 2020
Artist Reception: 9 January, 5:30-8PM
Eva Lake is flipping roles in her recent show which explores the sculpture of India and the expectations of the goddess.
A student of ancient art history and archeology, the artist reshuffles images and ideas of the past, bringing stone to life via the modern, mid-century woman, who had her own stony, etched-in experiences. She's timeless and moves through the centuries with ease.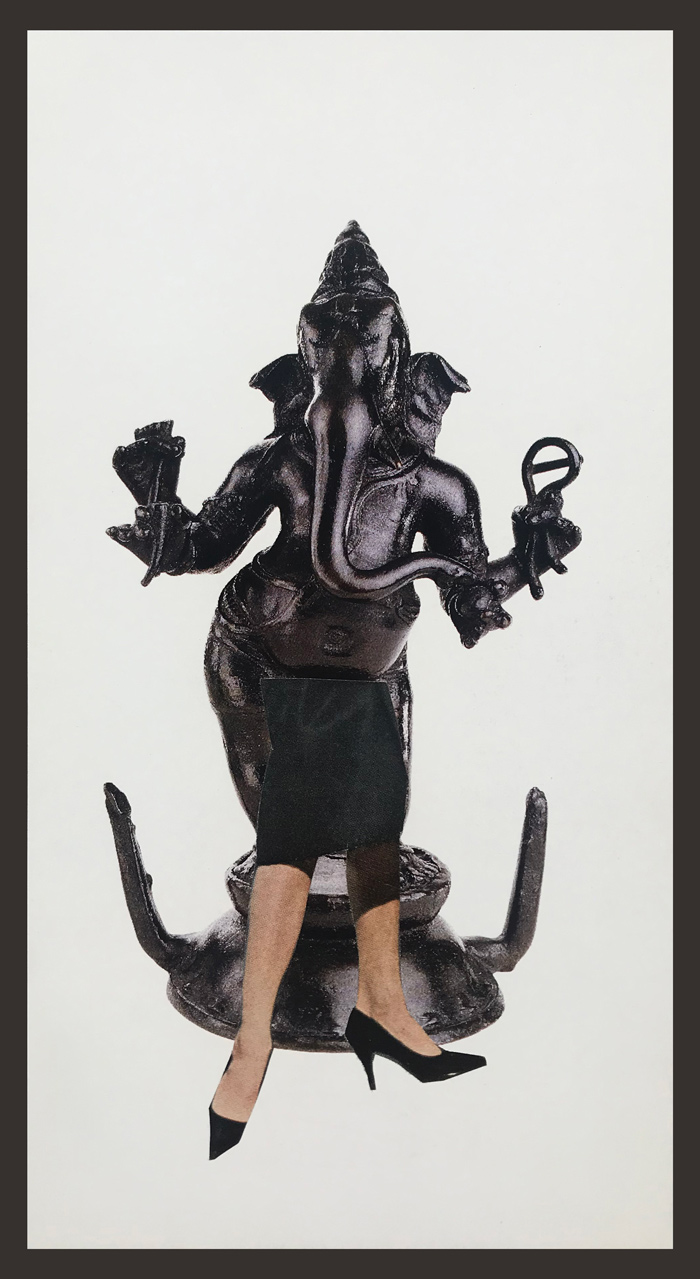 The deities are above, untouchable, spiritually beyond question, for the most part male, of genius and absolute authority – whereas she tends to be nothing of that. That is not what we expected of her, that is not how she was groomed. The voiceless, mostly anonymous beauties of the artists youth possess a rewritten script.
Her Highness has taken root, knows transformation and has busted out of the rock.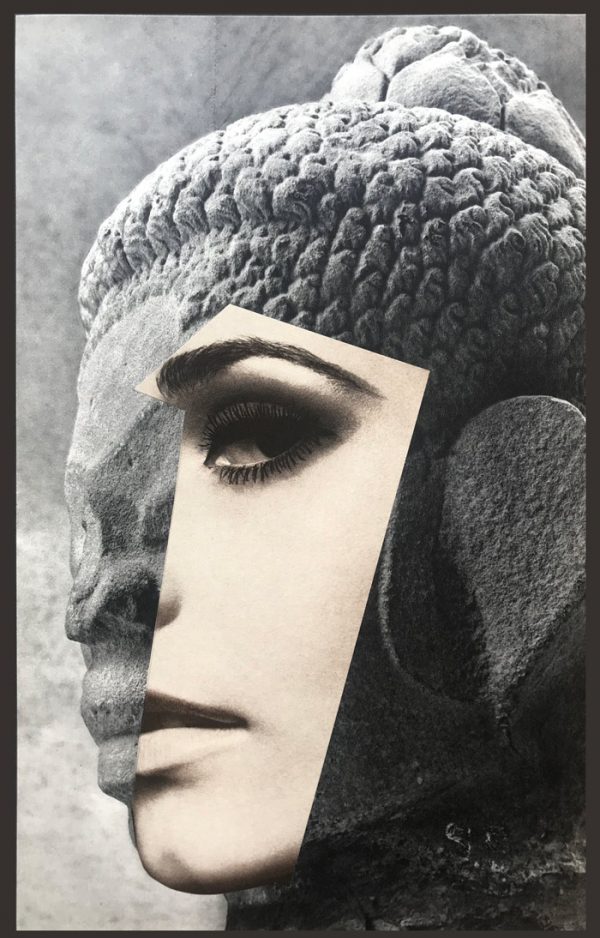 Eva Lake is a multi-media artist who has worked in collage, painting, print-making, fanzines, performance, writing, film, radio, acting, music and dance. She began as a Punk artist making collages for fanzines and window installations in the 1970's and has shown her work internationally since 1980. She studied art history at the University of Oregon and painting at the Art Students League of New York. While in school she worked for the York Archaeological Trust on a Roman site in Yorkshire. As a singer in post punk bands she recorded with Trap Records in the Pacific Northwest. Eventually she performed off-off-off Broadway in New York, singing and dancing. Her day job was in makeup, beauty and fashion: she worked at Bergdorf Goodman, Ferragamo, Chanel Boutique, Saks Fifth Avenue – and in all aspects of photography and in television, where she was part of an Emmy-award winning team for Best Makeup.
All along she made collages, constructions, paintings, artist books and other objects. For over a dozen years she interviewed other art people on the radio, specifically KPSU and KBOO, and has written about art for various publications including Art Week, Visual Art Source, Preview and the Bay Area Guardian. Lake also curated exhibitions and worked at galleries including Lovelake, Chambers Fine Art, Gallery 500, the Independent and the Russo Lee Gallery. Born in Los Angeles, she then grew up on a dirt road in southern Oregon. Lake currently lives and works in Portland, Oregon and is represented by Augen Gallery in Portland, Frosch and Portmann in New York City, and Modernism in San Francisco.
---
INFORMATION
Modernism
724 Ellis Street
San Francisco, California 94109
(415) 541-0461
Hours:
Tuesday-Saturday, 10AM-5:30PM