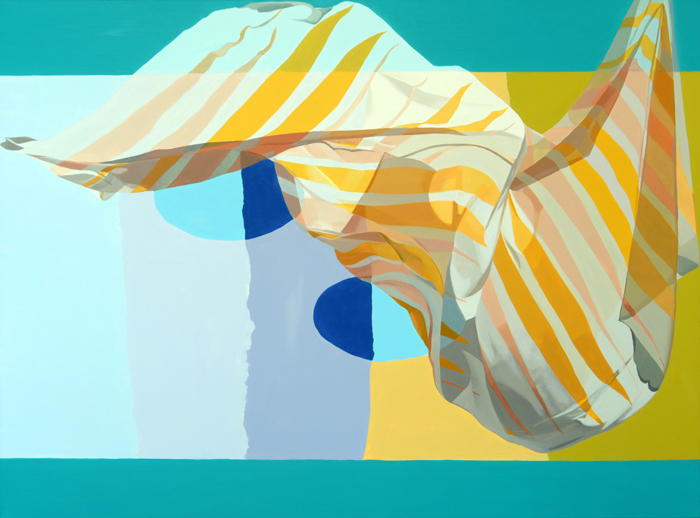 COLLAGE ON VIEW
Ginnie Gardiner: Interlusion
at Carrie Chen Gallery in Great Barrington, Massachusetts, USA
4 December 2021-4 January 2022
"Interlusion" presents selections from Gardiner's "Artifact Color" collages and Interlusion paintings and highlights her mastery of opacity and translucency and exploration of visual perception and phenomenal transparency.
Begun in 2018, Gardiner's "Artifact Color" collages create an optical phenomenon where opaque pigment is seen as transparent. Absorbed in the process of creating the illusion of transparency in her paintings, Gardiner used the "Artifact Color" series as the foundation for her "Interlusion" paintings. She scaled-up the intimate collages into larger oil paintings, and by adding another layer of semi-transparent subject matter she evokes a sense of atmospheric, surrealistic landscape.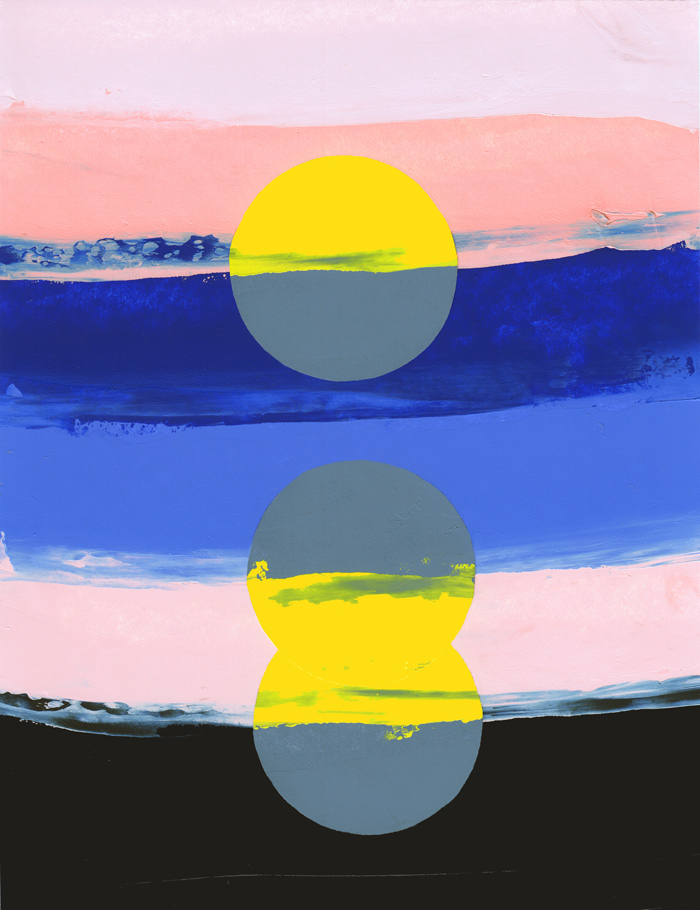 While optical phenomena play a leading role in these works, Gardiner's light-filled, richly-pigmented color palette sets the stage. Describing her colors as deeply personal, time-specific, and influenced by the seasons and local weather, she evokes moods in her color relationships. The fourteen works on display are exquisite examples of Gardiner's painterly approach to light, mastery of phenomenal transparency, and captivating color.
(text adapted from the gallery's press materials)
---
INFORMATION
Carrie Chen Gallery
16 Railroad Street
Great Barrington, Massachusetts 01230 USA
(413) 645-3006
Hours:
Friday-Sunday, Noon-5PM