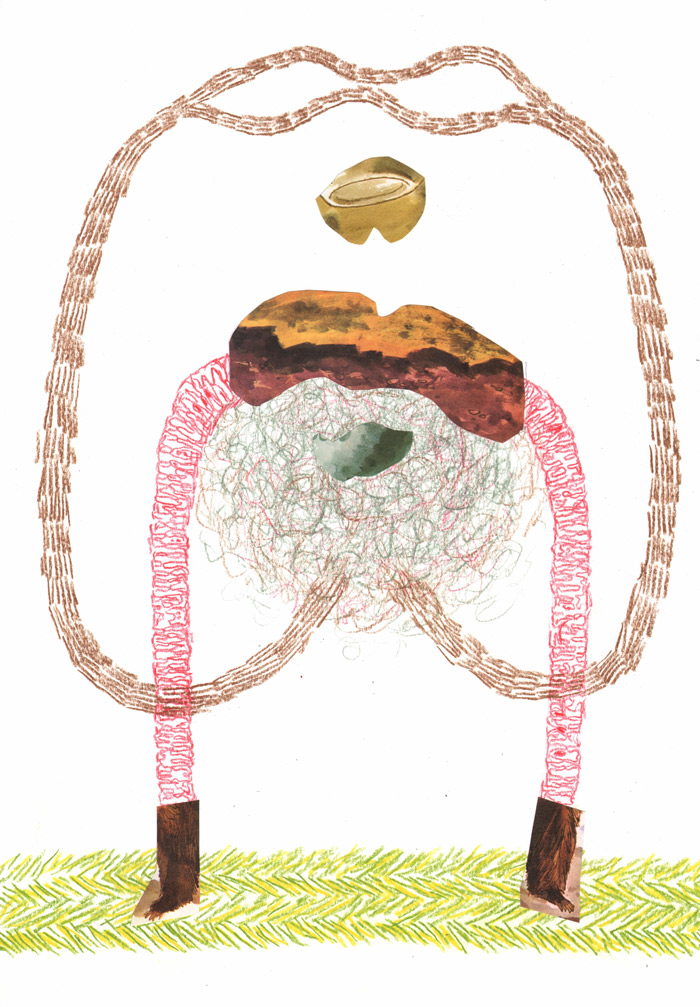 COLLAGE ON VIEW
Let's start!
at Kääntöpaikan Gallery in Helsinki, Finland
2-28 February 2020
Jyrki Heikkinen started collecting children's educational books from the 70's while he was in college after a friend gave him a book about dinosaurs as a gift. The artist says the books "opened up a world of expression and organisms all in each their own place. At the same time these kinds of books tell about the rich and unimaginable universe, where something feels familiar yet slowly becomes a stranger."
Heikkinen keeps the works of this exhibition untitled in the hopes that each collage can be a blank slate, the beginning of a new book, and a new universe for the viewer to imagine.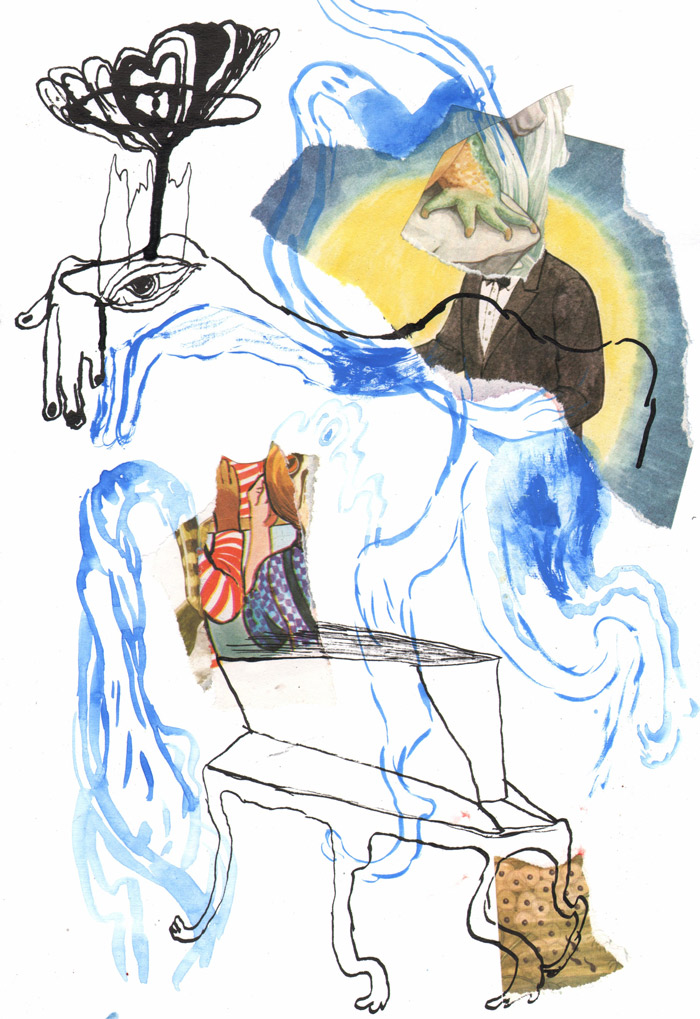 About the artist:
Jyrki Heikkinen is a Finnish comic artist and poet, who has been active in the art scene since the 1970s. He studied metal art craft and published his first collection of poems in 1984. He began publishing his comics in the 1990s in magazines like Napa, Glömp, and Suuri Kurpitsa. His first graphic novel, Punäjäkälä was published in 2005. It showcased Heikkinen's dreamlike graphic and narrative style, that verges on surrealism.
(adapted from the gallery's press materials)
---
INFORMATION
Kääntöpaikan Gallery
Intiankatu 1
00560 Helsinki, Finland
(045) 856-3290
Hours:
Thursday, 10AM-6PM