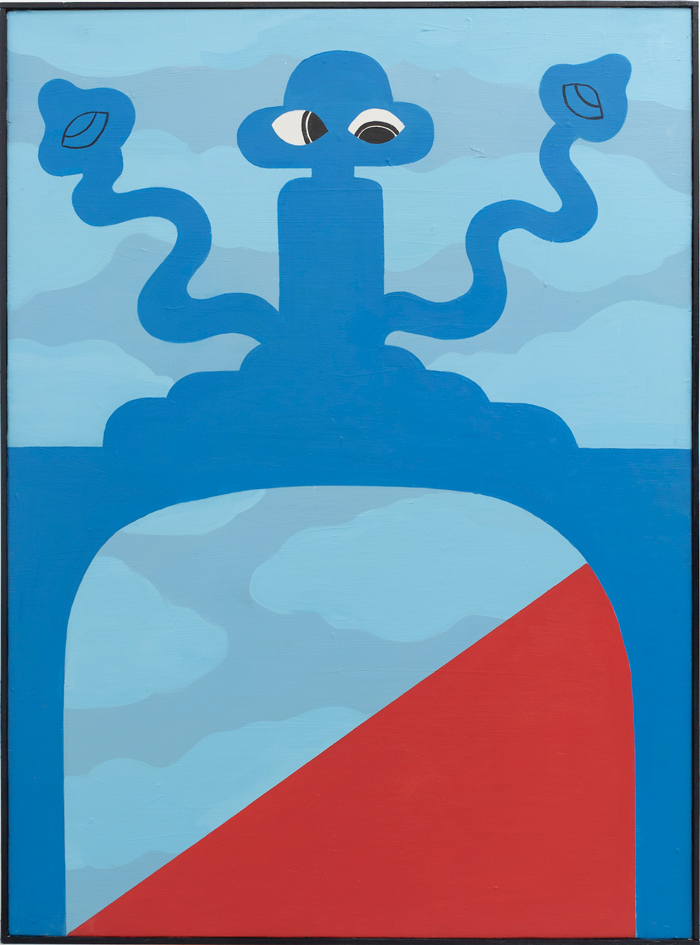 COLLAGE ON VIEW
The Waddle Show; a counteract
at Museum Leuven in Leuven, Belgium
25 October 2019-15 March 2020
This show embodies the idea of the solo exhibition as a kind of fabrication, a highly symbolic snapshot. Nel Aerts conceives of this exhibition as a "show", a theatrical setting, a consciously constructed and artificial context. Aerts transforms the architecture of the hall and thus introduces her own universe into the museum. The exhibition brings together both older and new work, including a series of new sculptures that Aerts is exhibiting for the first time.
The centerpiece of the exhibition is a collage of a snake charmer (Der Schlangenbeschwörer, 2019), an allegorical manifestation of the artist, a serpentine doppelgänger. At Museum Leuven, a snake-charmer-shaped hole in the wall quite literally forms the entrance to the show. The shape of the meandering snake returns in a couple of new paintings and in the central construction traversing the space. The sides of the stage are covered with textiles, suggesting another dimension of theatricality, the distinction between the stage and the offstage.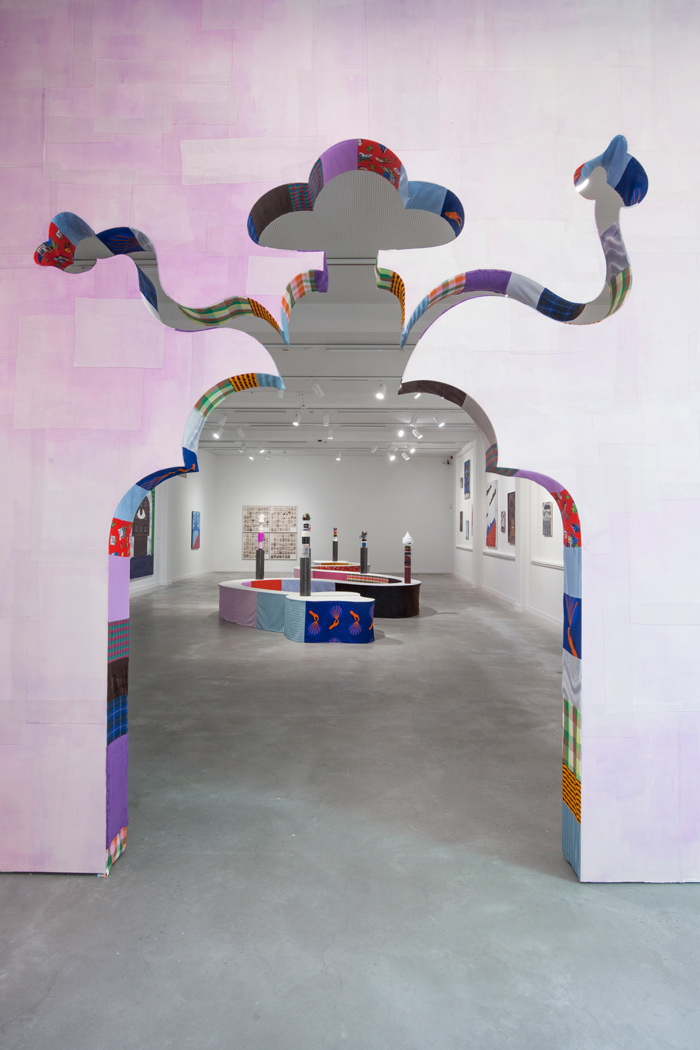 Aerts' "Waddle Works", a new series of sculptures, stacks of a wide variety of collectibles and curiosa. Although sculpture is not a prominent medium in her practice, the stacked constructions are literal markers of time past, composed as they are from ready-made objects that lay dormant in her studio for years. It's a motley crew of assembled knickknacks: a Royco soup bowl; a Hawaiian coconut handbag; a weeping onion pot. "The Waddle Show" is the first time these sculptures materialize, uniting the disparate objects into new relations. The "waddling" emphasizes their fragility and precarious balance. The sculptures embody a process of risk and possible failure.
Also on show is a series of sketches, diary drawings in small, carbon-papered notebooks, which are a constant in Aerts' practice. They form an image stream of thoughts flowing into each other. Five of these booklets are on display; a brand new artist's book collects all the drawings.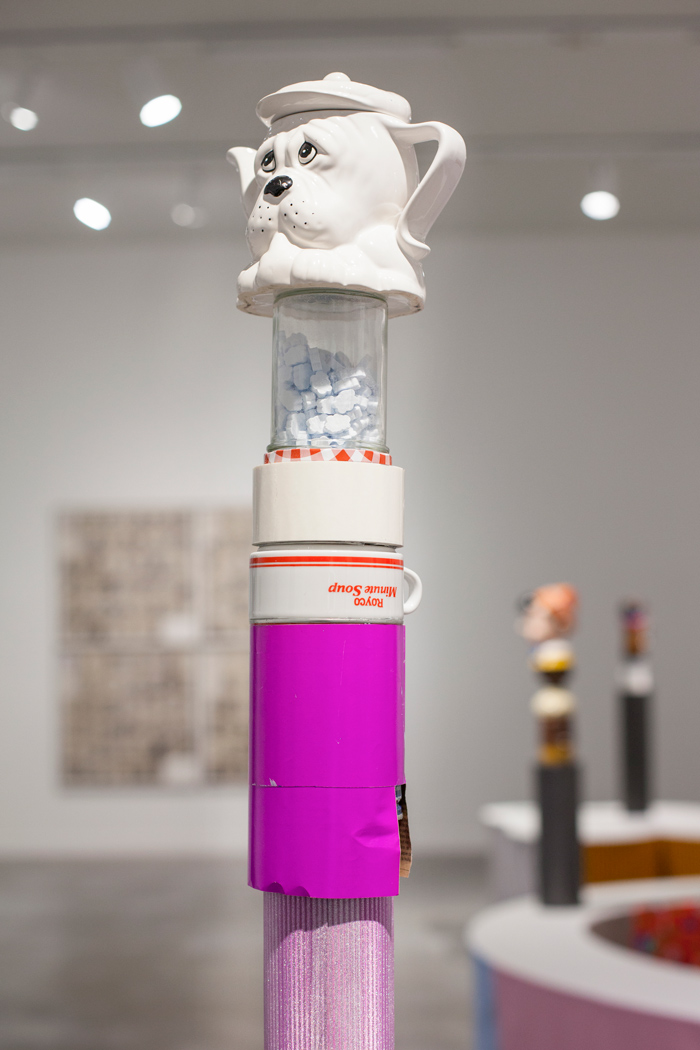 About the artist:
Nel Aerts studied Fine Arts at the Royal Academy of Fine Arts in Ghent. She had numerous solo and group exhibitions in Belgium and abroad, including Westfälischer Kunstverein Münster, Kunsthalle Lingen, Warande Turnhout, Horizont Gallery Budapest, M HKA Antwerp, AstrupFearnley Museum Oslo, and Aargauer Kunsthaus Aarau. She is represented by PLUS-ONE Gallery in Antwerp and Carl Freedman Gallery in Margate.
(adapted from the gallery's press materials)
---
INFORMATION
Museum Leuven
Leopold Vanderkelenstraat 18
3000 Leuven, Belgium
+32 16 27 29 29