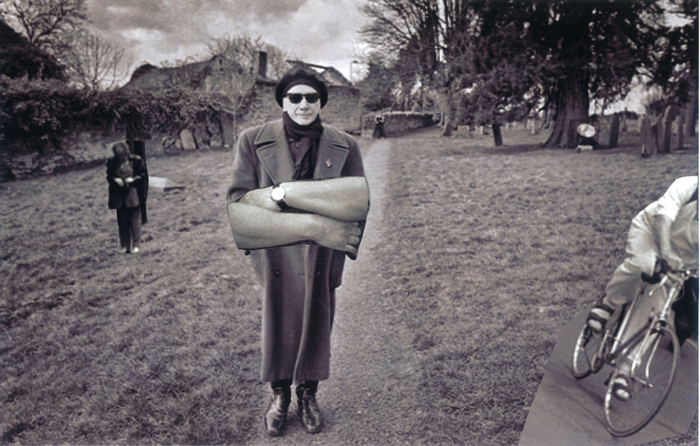 "Looking at Pete": Images by and for Pete Corr
5-29 July 2017
Collages by artist-in-residence deborah harris and photos by Pete Corr.
Peter Corr (pietdesnapp) has photographed people throughout his life, people whom he recognizes as having an affinity for, people who can also see him. There is an agreement between him and his subject, a mutual regarding.
In this exhibit, Arcturus Gallery introduces the viewer to Pete the photographer and to some of the characters he has met in his life as they appear through the lens of his camera.
(adapted from the gallery's press materials)
---
INFORMATION
Gallery Arcturus
80 Gerrard Street East
Toronto, Ontario M5B 1G6 Canada
(416) 977-1077
Hours:
Tuesday-Saturday, Noon-5:30PM
Image:
Collage by deborah harris using photographs by Pete Corr