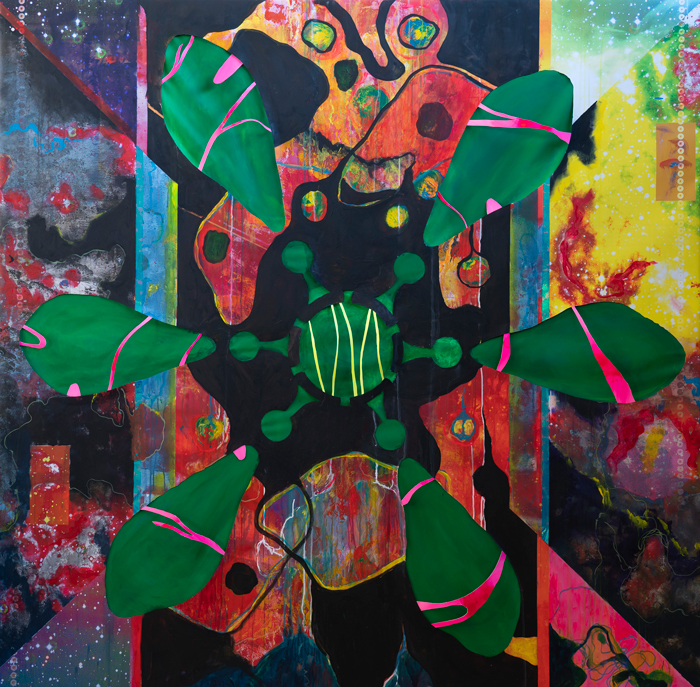 COLLAGE ON VIEW
Sri Prabha: Resonator-Reanimator
at the Boca Raton Museum of Art in Boca Raton, Florida, USA
14 June-22 October 2023
Sri Prabha created a site-specific multi-sensory installation that explores our connection to the natural world by commingling ideas from Vedic philosophy and science.
Abstract patterned digital projections sweep the walls, covering paintings and sculptures to create constantly shifting organic forms. Paired with audio of monks chanting, the overall feel is that of preparing the mind for meditation. Within the mind frame of meditation, visitors will see references to both the smallest and greatest elements of our universe.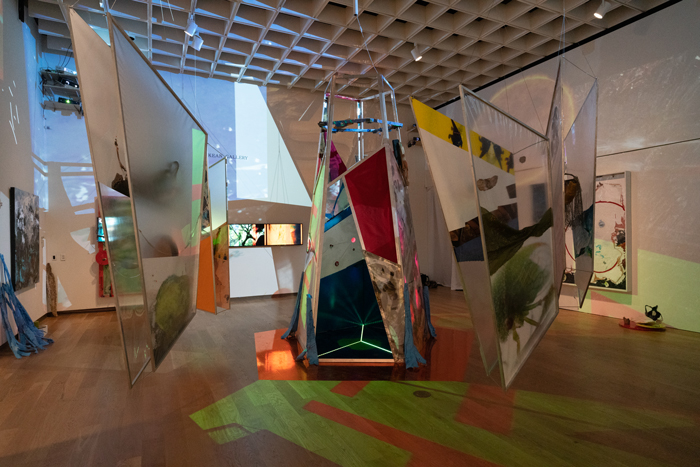 Spiraling, pulsing amorphous shapes call to mind the view through a microscope, and twinkling flashes of light are reminiscent of a telescope's sight. Melded together, they create a psychedelic environment of saturated colors.
Curated by Kelli Bodle, Associate Curator. Sri Prabha, originally from Hyderabad, India, lives and works in Hollywood, Florida.
(text adapted from material provided by the museum)
---
INFORMATION
Boca Raton Museum of Art
501 Plaza Real
Boca Raton, Florida 33432 USA
(561) 392-2500
Hours:
Wednesday, 11AM-6PM
Thursday, 11AM-8PM
Friday-Sunday, 11AM-6PM

MAP | WEBSITE | FACEBOOK