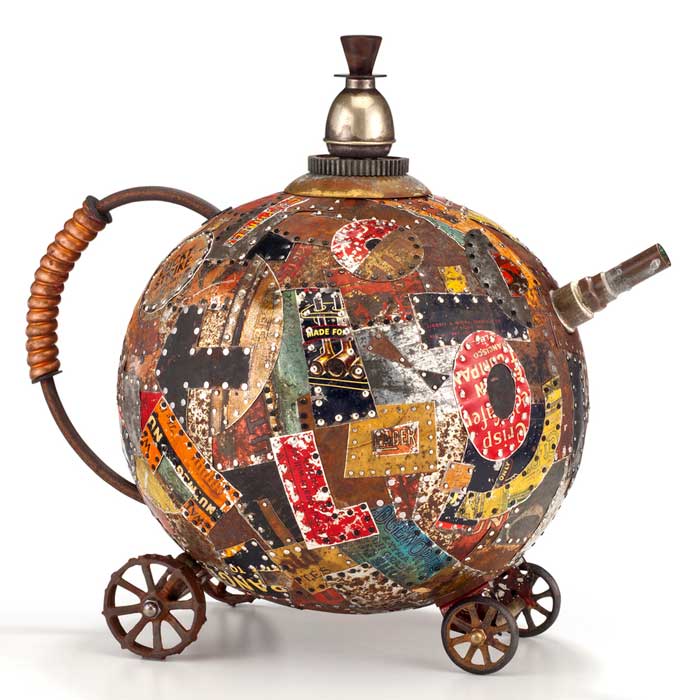 COLLAGE ON VIEW
ReVintaged
at Sofie Contemporary Arts in Calistoga, California, USA
14 December 2018-3 February 2019
"ReVintaged" features the work of Beka Brayer, Ross Carron, Marc Pandone, Hap Sakwa.
About the exhibition, Sofie Contemporary Arts said: What exactly is it that works so magically on us with these assemblages of strange bits of photographs, drawings, old tickets, carnival fragments, fabric scraps, stamps, watercolour, pieces of games, charms, mechanical parts, toys and vintage tins? How do artists take pieces of the past and re-combine them so deftly into graceful symbols that suddenly grab our hearts and pull at our curious minds, not only to wonder about them but to enter into their new worlds?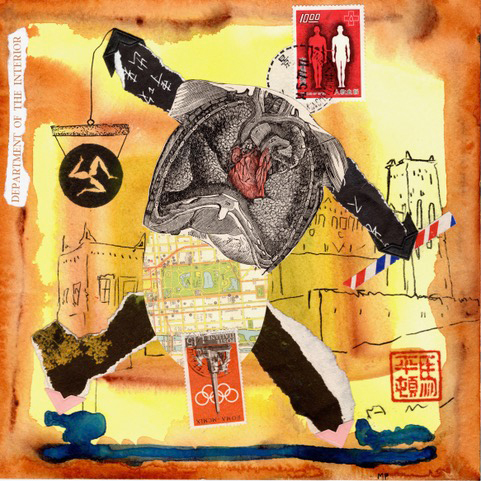 "ReVintaged" vividly demonstrates how the memories, desires, loves and losses of the past can be artfully re-constructed into completely different artifacts and realities. Newly synthesized and often fraught with sentimental longing and playful humour, "ReVintaged" brings the past into the present and manifests the convergence of the two.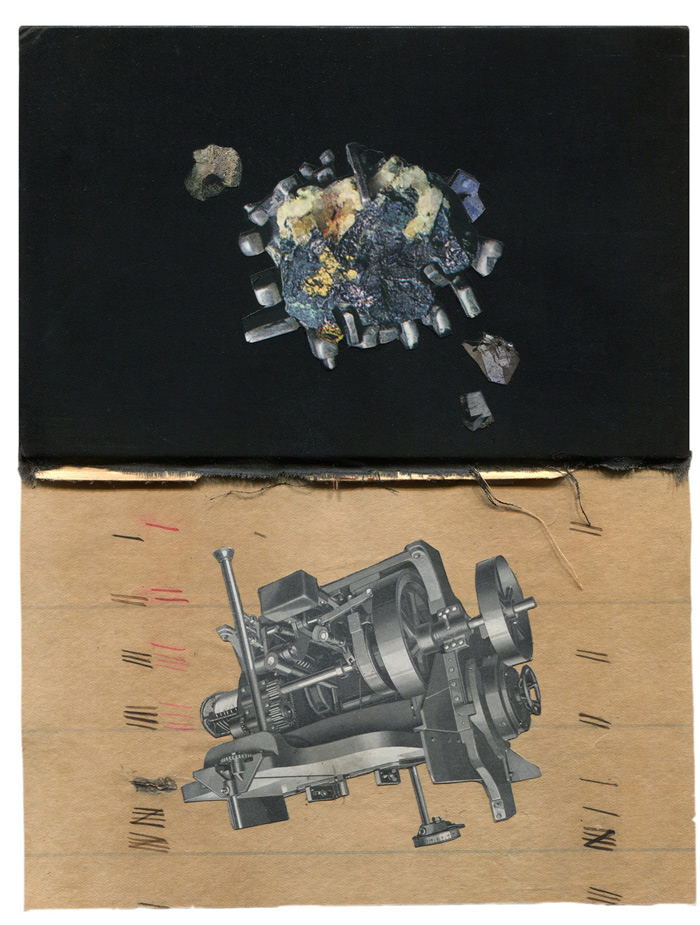 Brayer, Carron, Pandone and Sakwa all live and work in the greater San Francisco Bay Area and each uses the re-emergent artistic practice of combining found and other materials in innovative and unanticipated ways to create something entirely new. Utilizing vintage ephemera of all kinds, the artists re-imagine and combine them to make surprising imagery. The exhibition constructs a conversation between their work and includes painting, collage and sculpture. Captivating, charming and often haunting, the pieces range from humorous to political, spiritual, pop, irony and more. Each artist demonstrates the sometimes risky act of taking something already conceived and re-blending it, combining its precious, and often common elements, into new artistic statements.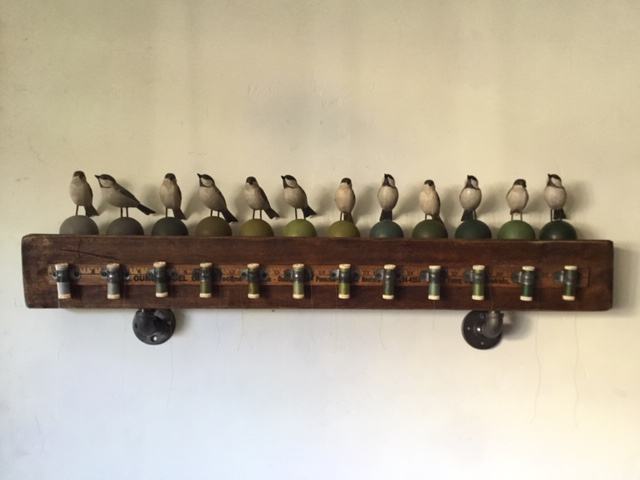 (Text adapted from the gallery's press materials)
---
INFORMATION
Sofie Contemporary Arts
1407 Lincoln Avenue
Calistoga, California 94515 USA
(707) 942-4231
Hours:
Thursday-Sunday, Noon-6PM
Images: (top to bottom)
Lucky Strike
by Hap Sakwa
15″x16″x11″
Reconstructed found artifacts
Running on Water (Empty)
by Marc Pandone
8″x8″
Watercolour, mixed media, ephemera
Some Assembly Required
by Ross Carron
10″x8″
collage: vintage book parts and ephemera
Sowing the Seed
by Beka Brayer
12″x40″x5″ (wall mounted)
mixed media assemblage
Images Courtesy of the artists and Sofie Contemporary Art, Calistoga