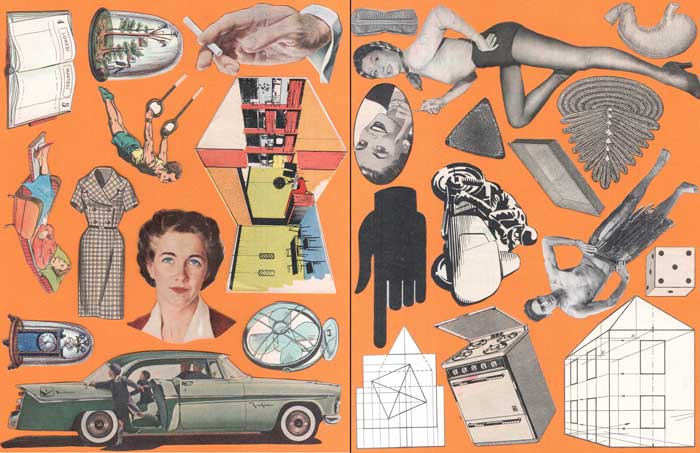 FROM KOLAJ #24
Kolaj #24 Cut Out Page Artist Alison Kurke
Alison Kurke writes, "Cutting, pasting, composing, using different materials are soothing and attention-absorbing pastimes, and collage is perfectly suited to my life-long love of and constant search for paper and ephemera of all types." Her Cut Out Page appears in in Kolaj #24.
This Cut Out Page appeared in Kolaj #24. To see the entire issue, SUBSCRIBE to Kolaj Magazine or Get a Copy of the Issue.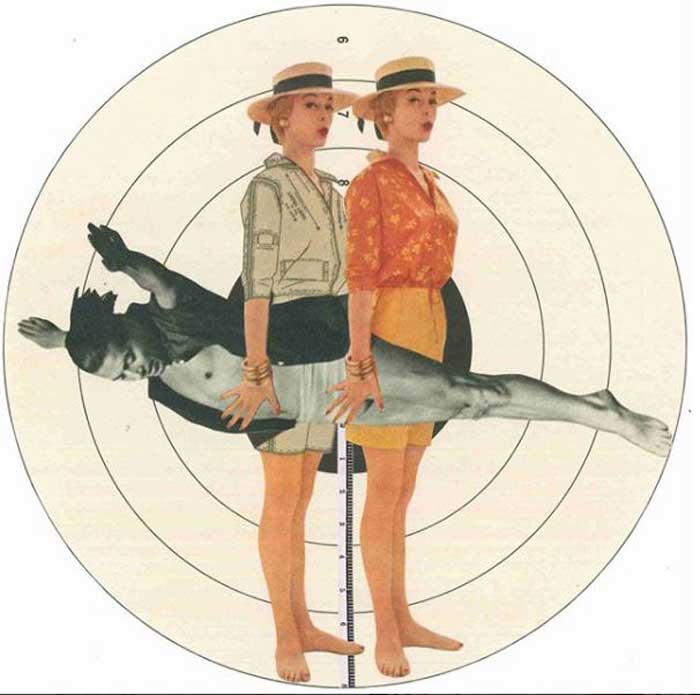 Kurke studied Art History and Classical Civilization in college and Renaissance Painting in grad school. Realizing that she was not academically inclined, she went to work for Sotheby's as an auctioneer and valuer. Realizing eventually that she hated that, she left and spent several years at Amazon.com in its early (though not earliest) days. Early retirement and mental exhaustion gave her time to study printmaking and bookmaking in Seattle at Pratt. Since 2004, she has been living in Italy in what she calls self-imposed exile. Her Instagram page @kurberry and Flickr site (kurberry) have images of her work.
About the Cut Out Page
The Cut Out Page is a selection of fragments that one can use to make a collage. The feature shows us how artists selected and organized the fragments.
To submit your Cut-Out Page for consideration, visit our call to artists HERE.
You can also download a PDF of the page should you wish to not cut up your copy of the magazine. Download it HERE.
Images by Alison Kurke
top: Cut Out Page
centre: Double Your Fun (collage; 2017)