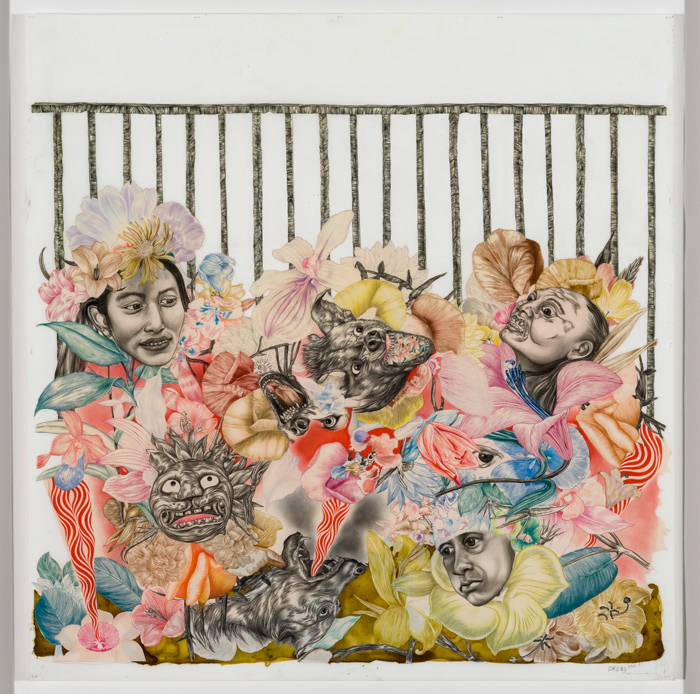 COLLAGE ON VIEW
Osvaldo Ramirez-Castillo in "Histoires comme ça"
at Galerie Robert Poulin in Montreal, Quebec, Canada
24 March-30 April 2022
In "Histoires comme ça", Vancouver artist Osvaldo Ramirez-Castillo presents more than twenty unique and elaborate artworks exploring questions of collective memory, historical trauma and the impact and legacy of the Salvadoran civil war, which he and his family witnessed in the 1980s.
Using drawing and collage, he constructs works laden with motifs borrowed from pre-Hispanic mythology, Salvadoran popular folklore, Catholic iconography and Western art history.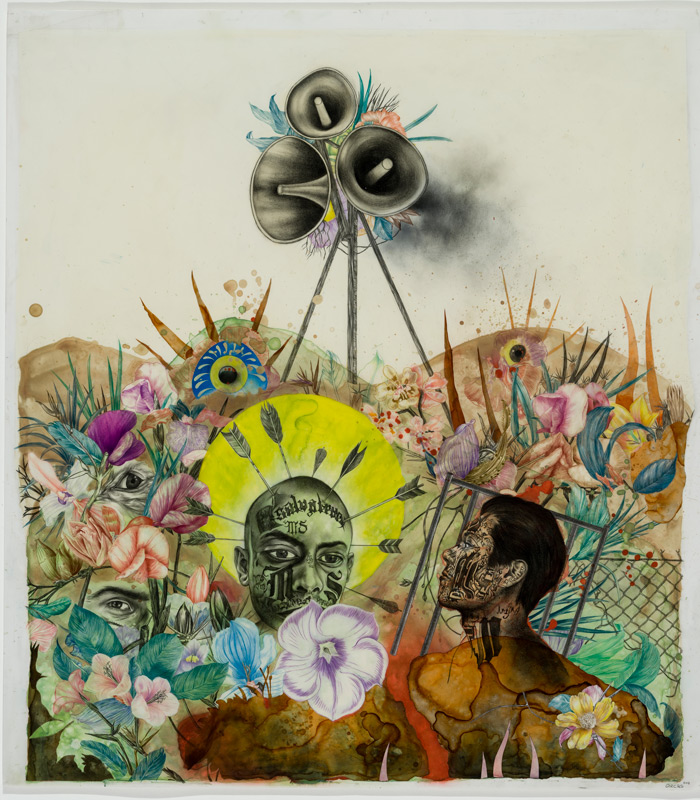 Delving into collective histories, issues of migration, violence and indigenous realities unique to the living memory of El Salvador, Osvaldo Ramirez-Castillo favors a non-linear approach. The narrative framework of his works is based on an intuitive construction of memory, a reservoir of highly politicized personal myths and is an ode to resistance and, more recently, a call for reconciliation, reparation and healing.
(text adapted from the gallery's press materials)
---
INFORMATION
Galerie Robert Poulin
6341 boulevard Saint-Laurent
Montreal, Quebec H2S 3C3 Canada
(514) 910-8906
Hours:
Tuesday-Friday, 11AM-6PM
Saturday, 11AM-5PM