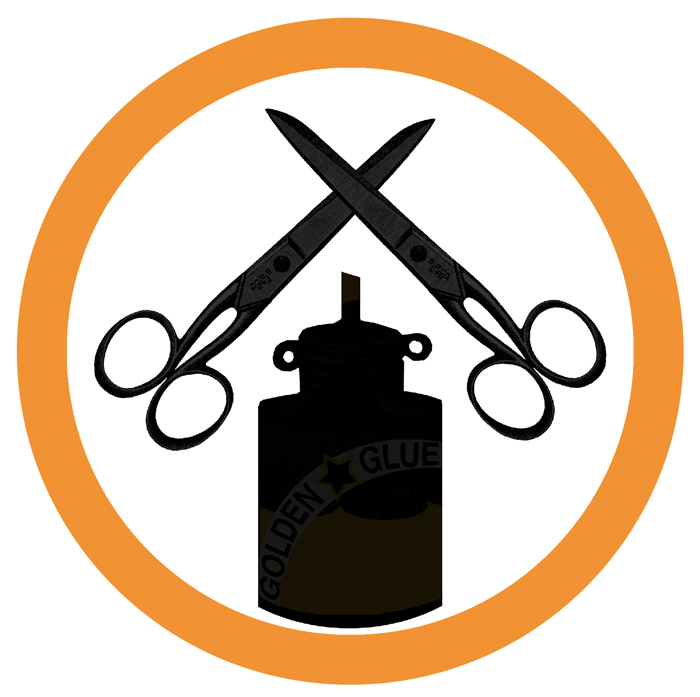 KOLAJ INSTITUTE NEWS
Kolaj Institute Announces Silver Scissors and Golden Glue Societies
Kolaj Institute announces the creation of a membership and subscription program for those who wish to support the work of the institute and while receiving a piece of the collage community to their mailbox each month.
Members of the Silver Scissors Society and the Golden Glue Society receive a subscription to Kolaj Magazine plus two additional items each quarter. Items will include publications from Kolaj Institute, collage prints, or other items. They also receive discounts on other purchases and other benefits announced throughout the year, all while helping Kolaj Institute realize its mission.
The mission of Kolaj Institute is to support artists, curators, and writers who seek to study, document, & disseminate ideas that deepen our understanding of collage as a medium, a genre, a community, and a 21st century movement We operate a number of initiatives meant to bring together community, investigate critical issues, and raise collage's standing in the art world. We work to build archives of collage artists, develop traveling exhibitions, support fellowships and residencies, publish books, and produce symposiums and other events that bring the community together.
In November 2019, Kolaj Institute announced an ambitious roster of residencies, fellowships, artist labs, and publications. In early 2020, the Institute announced the Collage Communities project that documents and reports on collectives, meet-ups, ongoing collaborative projects, and groups. The Institute created an online International Directory of Collage Communities and will publish a printed directory with group profiles in Fall 2020. The Institute is producing a series of virtual programs, Kolaj LIVE Online, that will run July through September as the world continues to wrestle with COVID-19.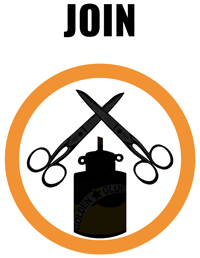 Members of the Silver Scissors Society and the Golden Glue Society help make programs like Kolaj LIVE Online free and open to everyone and fund residencies, fellowships, and the development of publications.
To learn more, sign up and learn other ways to support Kolaj Institute, including how to convert your current subscription to Kolaj Magazine into a society membership, go HERE.