FROM KOLAJ 33
Ken Weichel on Collage and Book Making in the Seventies & Eighties
For over five decades, Kenneth Weichel has been making collage and publishing books. In 1971, he started the poetry magazine, Androgyne, which turned into Androgyne Books in 1976. Over the years, he published "more than thirty books of poetry, fiction, translations and essays, as well as, organized book fairs, readings at various venues, assisted in collage and art shows, conferences and other events." His publications featured work by dozens of artists alongside the literary texts. More recently, Weichel has started to show his own unique brand of collage. Horse Drawn, published in 2000, reimagines Eadweard Muybridge's "Horse in Motion" photographs. In 2019, he published Paper Visions, a set of eighteen, 5.25"x3.5" illustrated cards that features his collage work.
Independent culture publishing is hard work and its rewards are elusive. Ric Kasini Kadour was curious to speak to Weichel and learn about how books were made and artists got together before the Internet made it all so easy. Their conversation, which moved from speaking about his collage making to how he became a publisher, appears in Kolaj 33.
Ric Kasini Kadour's interview with Ken Weichel appears in Kolaj 33. To see the entire interview, SUBSCRIBE to Kolaj Magazine or Get a Copy of the Issue.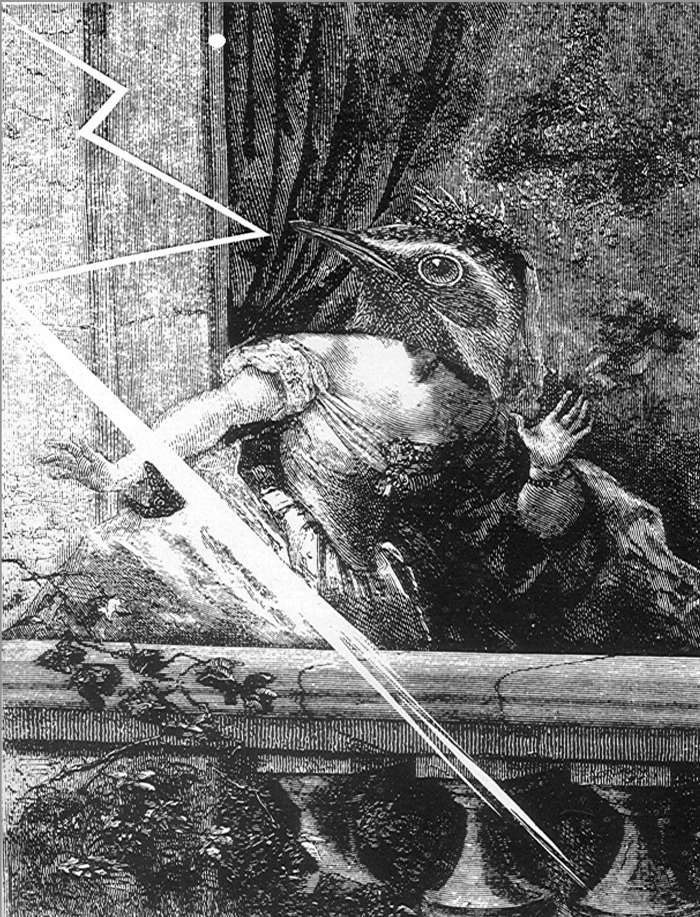 KADOUR: Did you have a group of people you made collage with?
WEICHEL: Early on, I did it quite a bit. Depending on what group of people I was with, we would either do more or less of it, but from 1970 to at least 1990, off and on, we would get together and have a luncheon and get a whole bunch of magazines and newspapers and just start cutting away and throwing images out and putting stuff here and putting stuff there. Just playing.
KADOUR: How did you find each other before the Internet?
WEICHEL: Most of my contacts were through my literary friends. They tend to have a lot of painters and graphic people who are friends with them. This whole group of people would occasionally get together and we didn't really have any formal get-togethers or anything. It was a lot more that whenever we got together and somebody would say, "Oh, let's get the scissors out and let's do some cutting." The literary people were really into the [William S.] Burroughs' cut up routine, too, so they were able to get involved with cutting up text and creating new stories out of it that way, too. So that put together the collage and literary stuff.
KADOUR: It's very similar to the Surrealists back in Paris, it seems.
WEICHEL: Yeah, it's just a group of friends getting together having fun.
Ric Kasini Kadour's interview with Ken Weichel appears in Kolaj 33. To see the entire interview, SUBSCRIBE to Kolaj Magazine or Get a Copy of the Issue.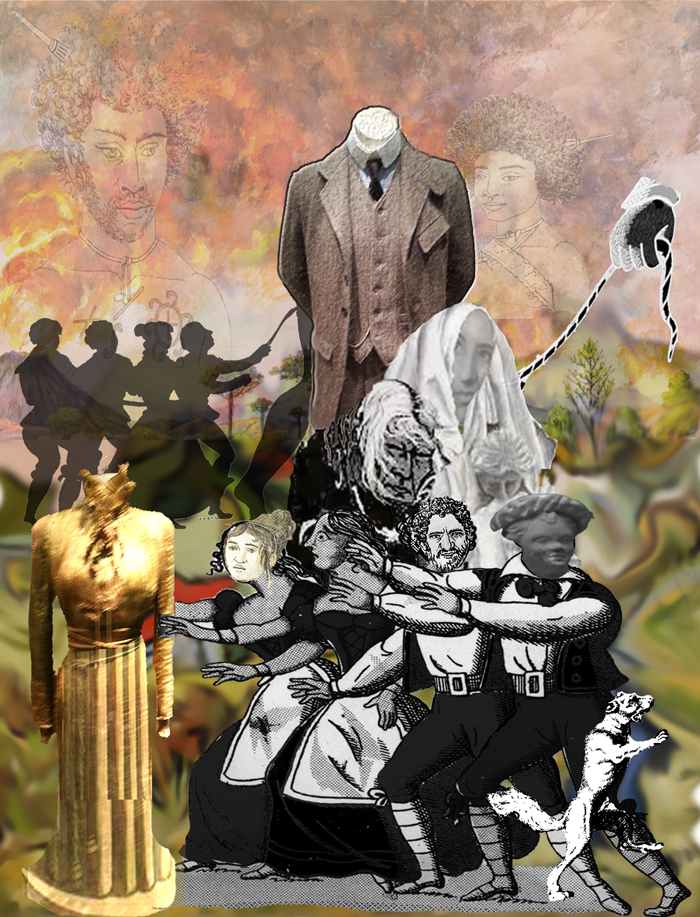 Kenneth Weichel holds a BA and MA from San Francisco State University. He completed the Library Technician Program at San Francisco City College and completed Core Bindery techniques at the San Francisco Center for the Book. In 1976, he started Androgyne Books and from 1976 to 1988, he edited and published the literary journal, Androgyne. Weichel's poetry, prose and collages have appeared in Paper Pudding, Interstate, Ins & Outs, Soup, Invisible City and other small magazines and journals. At various times in his life, Weichel has worked as an offset printer, a foreign language tutor, a systems analyst, and computer operator. Weichel lives and works in Benicia, California. Learn more at www.androgynebooks.org.