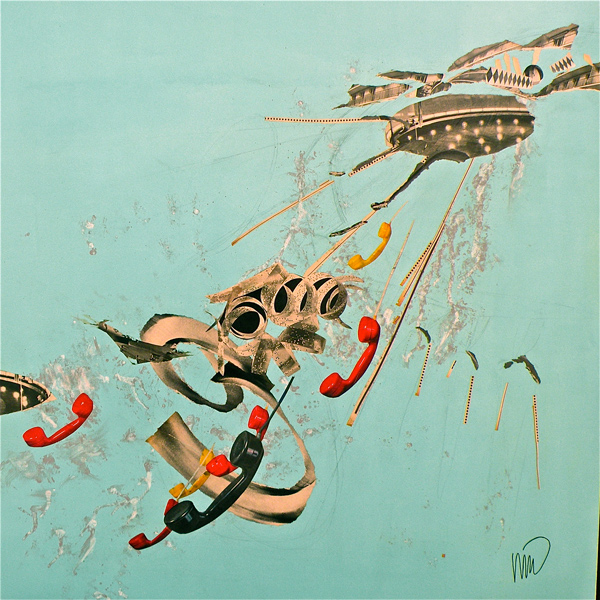 March 2013
Opening Reception: Thursday, 7 March, 6PM
"Moving On" is a solo exhibition of collages by Marian Williams.
Life is not still and we move on. Williams has moved on as well… exploring different materials and dimensions;
moving from paper to canvas, adding oil paint and acrylic paint techniques. Williams said, "Finding harmony and movement in my compositions is still my goal. Lately I've been trying to reach that with as little accentuation as possible. I found it a real challenge to break the standard small format of collage and present works of bigger formats as well."
(from the artist statement for the exhibition)
You can find out more about Marian Williams at her Kolaj Magazine Artist Directory page.
---
INFORMATION
Clos des Roses
Lieu dit Sainte-Brigitte
83600 Fréjus, France
(04) 94 52 80 51
Image:
Allô la terre
by Marian Williams
39″x39″
paper and acrylic on canvas