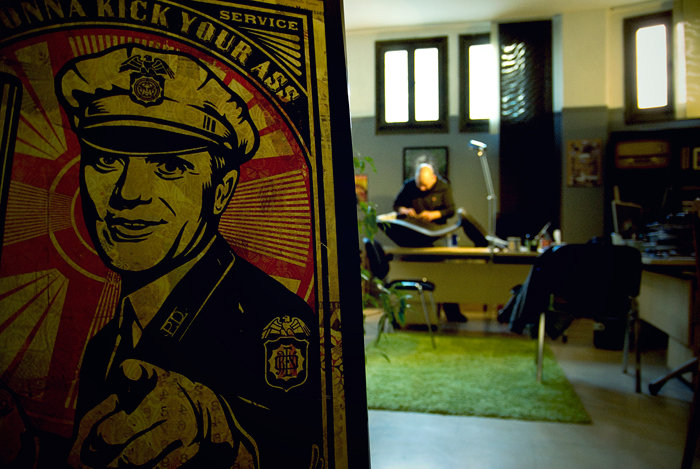 In George Boya's The Monstrous Abduction, a luscious floral pattern forms a frame. The scene is from the classic 1954 horror movie, Creature from the Black Lagoon. The Gill-man monster menaces actress Julia Adams. The luscious floral patterns rise up from the frame to form the shadows of the of the monster and heroine. The Monstrous Abduction revives a cultural moment and recasts the black-and-white movie with patterns of colour.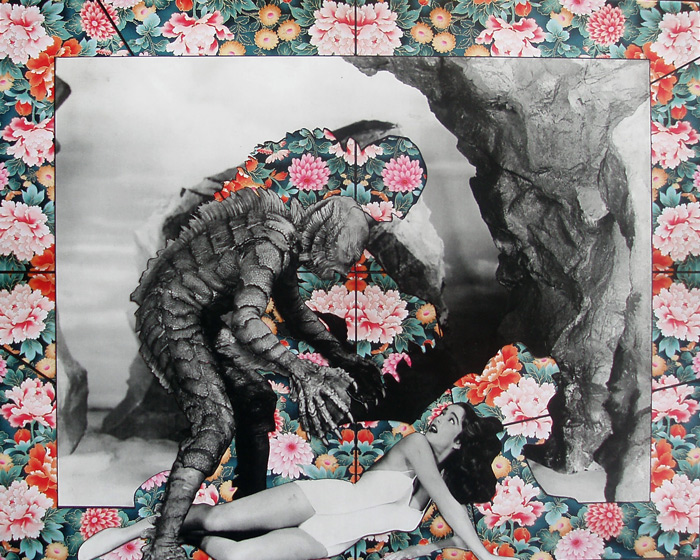 Boya is a Greece-based collage artist and freelancer illustrator. He studied interior design, art conservation & restoration, and for the past 10 years he participated in solo and group exhibitions in Greece and abroad. His artworks blur the lines between collage, painting, stained glass techniques and photography.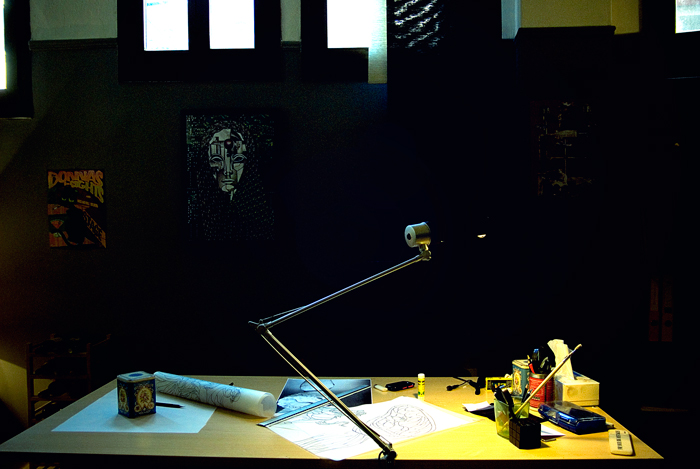 "I consider myself very lucky as an artist because my studio is located at the Old City section of Thessaloniki, a beautiful and inspiring part of the city."
"Like most of the other collage artists, I create between enormous piles of photos in uncut, cut or half cut condition while the floor is covered with leftover strips of paper. I use a surgical scalpel as cutting tool because of its sharpness, black markers to cover the white edges of the cut-outs and stick glue for a clean paste. I prefer a strong 220gsm velvet paper for my printed material and a lightweight black cardboard which serves as my canvas. It usually takes me 20-30 hours to finish a medium-sized artwork plus the time researching photos."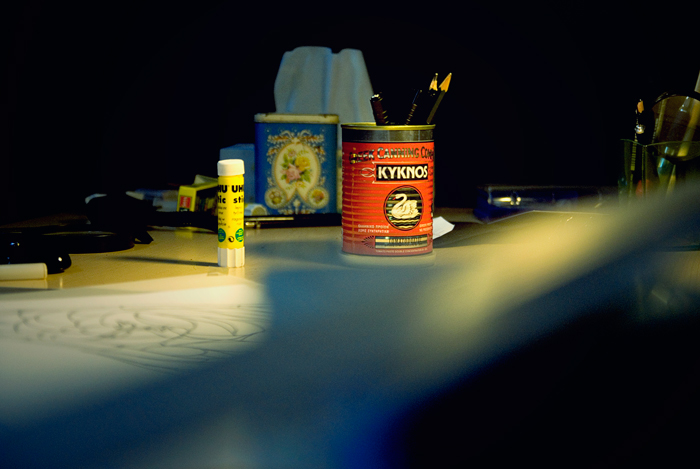 "The method of working is quite straightforward, think-cut-think-compose-think-glue. The think part for me is the most important and this is where the true value of collage lies. Collage has the ability to train our thinking skills in a way that no other form of art can and will. To be a great collage artist means that you are a great thinker first of all."
"And you must be, because 80% of the artistic process takes place in your mind. You must be a thinker who is sensitive enough to judge what is important and what is not; then a seeker of what is unique, rare and different; and, next, a composer who forms a sense of unity to all these diverse elements; and, finally, an artist who gives birth to this mental process."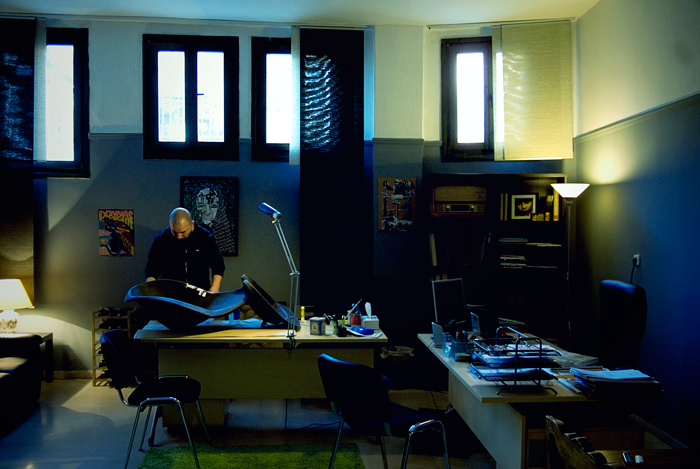 You can see more of Boya's work in the Kolaj Magazine Artist Directory and on his website: www.georgeboya.com
George Boya was included in Collage Artist Trading Cards Pack 4.
In the Studio is an online-only feature of Kolaj Magazine where we peek inside the studios of collage artists. If you are interested in being featured, visit the In the Studio Call to Artists page.