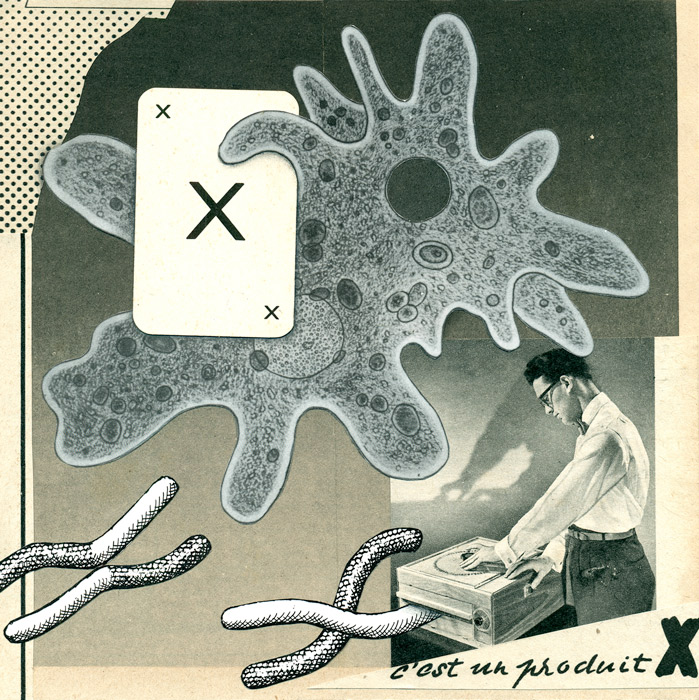 Allan Bealy, whose work was featured on the cover of Kolaj Issue 5, is releasing the "intimate, no-frills" volume, Z2A, in the spring of 2015. Z2A is an alphabet featuring the work of 26 collage artists from around the world. Each artist has been randomly assigned a letter of the alphabet and was asked to submit a square collage featuring that letter and word starting with that letter of the artist's choice. The book is being published by Benzene Editions, an imprint founded by Bealy in the 1980s and resurrected for this project. The book will be 8"x8". Visit Allan Bealy's Facebook page for more information.
Artists featured in Z2A are: Larry Zdeb, Heike Weber, Sally Wassink, Frank Voight, Ted Tollefson, Matthew Rose, Indiana Rogers, Sethapong Povatong, Scott Neff, Koji Nagal, Rozann Le Gall, Susanna Lakner, Flore Kunst, Ryoichi Katoh, Laura Tringali Holmes, Lance Glover, Fred Free, Jon Foster, Luc Fierens, Manu Duf, Zach Collins, Jani Collins, Carolina Chocron, Carl Chew, Joe Castro, and Allan Bealy.
This News and Notes item originally appeared in Issue Eleven. To see other News and Notes from the world of collage, SUBSCRIBE to Kolaj or PURCHASE ISSUE ELEVEN.
Image:
Xerox
by Flore Kunst
from Z2A
Courtesy of the artist and Benzene Editions